DSC AUCTION SPOTLIGHT #7
7 weeks until Heritage 2020 and with Turkey Day fast approaching, it only makes sense to serve up two offerings for Spotlight #7.  So let's talk TURKEY as we present our first featured item, which takes us a bit off the beaten path (or any path for that matter).
But, despite what you might be thinking, we're not talking about the two-legged version and guest of honor at our Thanksgiving celebrations. No way! We're talking about a country…the diverse and beautiful TURKEY!  Or more commonly known as 'The Pearl of Little Asia' with its great mountain landscapes, moderate temperatures, friendly people and outstanding trophy quality.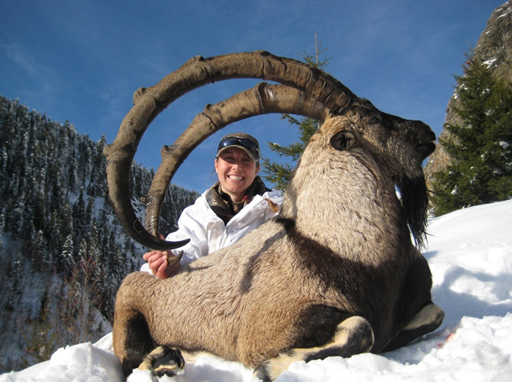 Shikar Safaris welcomes one lucky winner to experience 7 days hunting Anatolian bezoar ibex on these ancient, rich hunting grounds favored for centuries by early civilizations such as the Hittites, Romans and Ottomans. One of many amazing items offered in the EXPO Silent Auction during Convention, but available NOW for early online bidding at: DSC SILENT AUCTION & RAFFLES. See the following for more details, then click the link to bid and view more amazing items waiting just for you!
Shikar Safaris, known for conducting some of the most adventurous hunt experiences available, has organized hunts in Asia & Europe for over 20 years. To ensure an experience of a lifetime, clients will visit each location regularly to maintain teams of highly skilled staff at each camp, airport and city. Kaan Karakaya of Shikar Safaris is a strong, longtime supporter of DSC and pleased to continue his support by donating a 7-day 1×1 Anatolian bezoar ibex hunt for one hunter in Turkey that includes the trophy fee for one ibex, best available. Method of take is rifle only. Hunt is available November 2020-March 2021 and may be upgraded by adding hunters at $15,500, non-hunters at $3,500 and additional species at outfitter's current price list. Transportation during the hunt is mostly by vehicle with hunting done by spot & stalk. This package includes field prep, hunting license, gun import permit, full-board accommodations, interpreter and local guide. Not included are dip & pack service, transportation to shipper, visa costs, liability/cancellation insurance, CITES permit, transportation to/from the lodge by commercial plane at $150/each way, sightseeing tours, accommodations before/after the hunt in Istanbul at $150-$500/night (depending on choice of hotel) and gratuities. Kaan Karakaya, 011 90 242 226 3115, Fax 011 90 242 226 3119, Kul Tur Mah 3821 Sok, Dilara, Apt. No 1 D:2, Antalya, 07090, TURKEY, info@shikarsafaris.com, ShikarSafaris.Com; BOOTH #3134. Valued at $15,500.
Our second offering does involve the real deal, the plucky and elusive Rio Grande turkey, who keeps us at bay for hours on end and rejects our greatest attempts at gobbling love calls.  Generously donated by our friends and exhibitors at CHAMPION RANCH, this 4-day/-3 night 1×1 hunt is for one hunter and one non-hunter in Brady, Texas and includes the trophy fees for one Rio Grande turkey and one axis buck. One of many amazing items offered at Live Auction during the show, but available NOW for early online bidding at: LIVE AUCTIONS.  Read on for more details or just 'cut to the chase' and just click the link – you're going to anyway!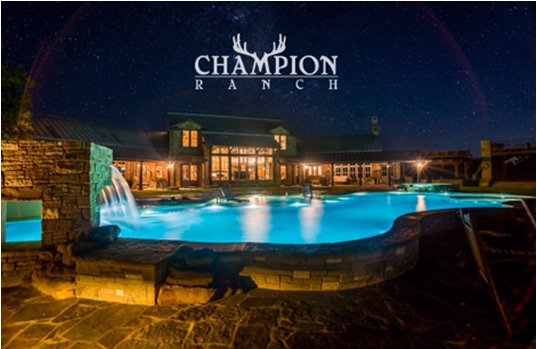 Hunt is available during the 2020 or 2021 spring turkey season on a Thursday through Sunday basis and includes one Rio Grande turkey, bass fishing and trophy fee for axis buck scoring up to 34". Method of take is hunter's choice. This exotic hunting ranch is home to over 62 different species ranging from aoudad to black wildebeest and the nightlife at Champion Ranch will prove to be just as much fun as your hunting-filled days. While the beef tenderloin is searing over the crackling mesquite campfire, while away your time busting clay pigeons on the halogen-lit skeet range. Shoot pool, take a dip in the hot tub or enjoy honing your skills on the putting green while rooting for your favorite team on any of the 4 jumbo TVs. At Champion Ranch, the friendships formed, memories made and good times had will last a lifetime. This hunt can be upgraded by adding days, hunters, non-hunters and other species, all at current price list. A 12-gauge shotgun is recommended for turkey hunting and .243 or larger caliber rifle for axis deer. This package includes field prep, beautiful and private casita accommodations, chef-prepared meals and well-stocked bar. Not included are before/after hunt expenses, rental car, license, dipping/packaging/shipping and gratuities. Arrival/departure point is Brady, TX.  Kani Darden, 806-500-5878, 379 PR 863, Rochelle, TX 76872, kani@championranch.com, ChampionRanch.Com, BOOTH #2115. Valued at $10,000.