Christmas has always been a sacred and special time in our family. A time of being together, of sharing well wishes and special gifts, not only material things but giving of ourselves as well.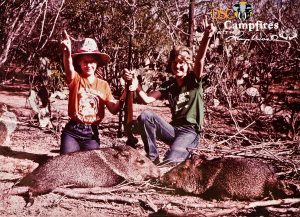 Going back in the past, once church had been attended and gifts distributed, it was time to hunt with my two daughters, who were home from school.  Both had started hunting with me at an early age and had taken their first whitetail deer shortly after their 8th birthday.
During the Christmas holidays we often hunted southern Texas for deer and occasionally javelina. It was our time.  As my daughters grew older and grandchildren started appearing on the scene, four boys, I set up hunts for them during the Christmas holidays as well, and then bit later did the same for my granddaughter.  All shot their first whitetails sitting on my lap.  Those were and continue to be special moments in their lives and my life as well.  Hopefully with this Christmas you and your family will establish your own special Christmas hunt traditions…. Merry Christmas!
Please click here to listen to the podast.