DSC is pleased to announce Parker Lee Stepan of San Antonio, Texas, and Shae Greidanus of Visalia, California, as the recipients of the Colin Caruthers Young Hunter Award. This award honors young hunters who have met a very strict set of criteria for hunting and academic achievement, as well as community service and leadership.
The award is named for Colin Caruthers, the late son of Tommy and Pat Caruthers, longtime DSC Life Members who have been integral to the development of outdoor education programs for DSC. Colin was an avid hunter and wildlife enthusiast from an early age. A people person, he thrived on the camaraderie of the hunting lease and enjoyed learning from other hunters. DSC honors this young hunter's devotion to hunting and conservation through this award.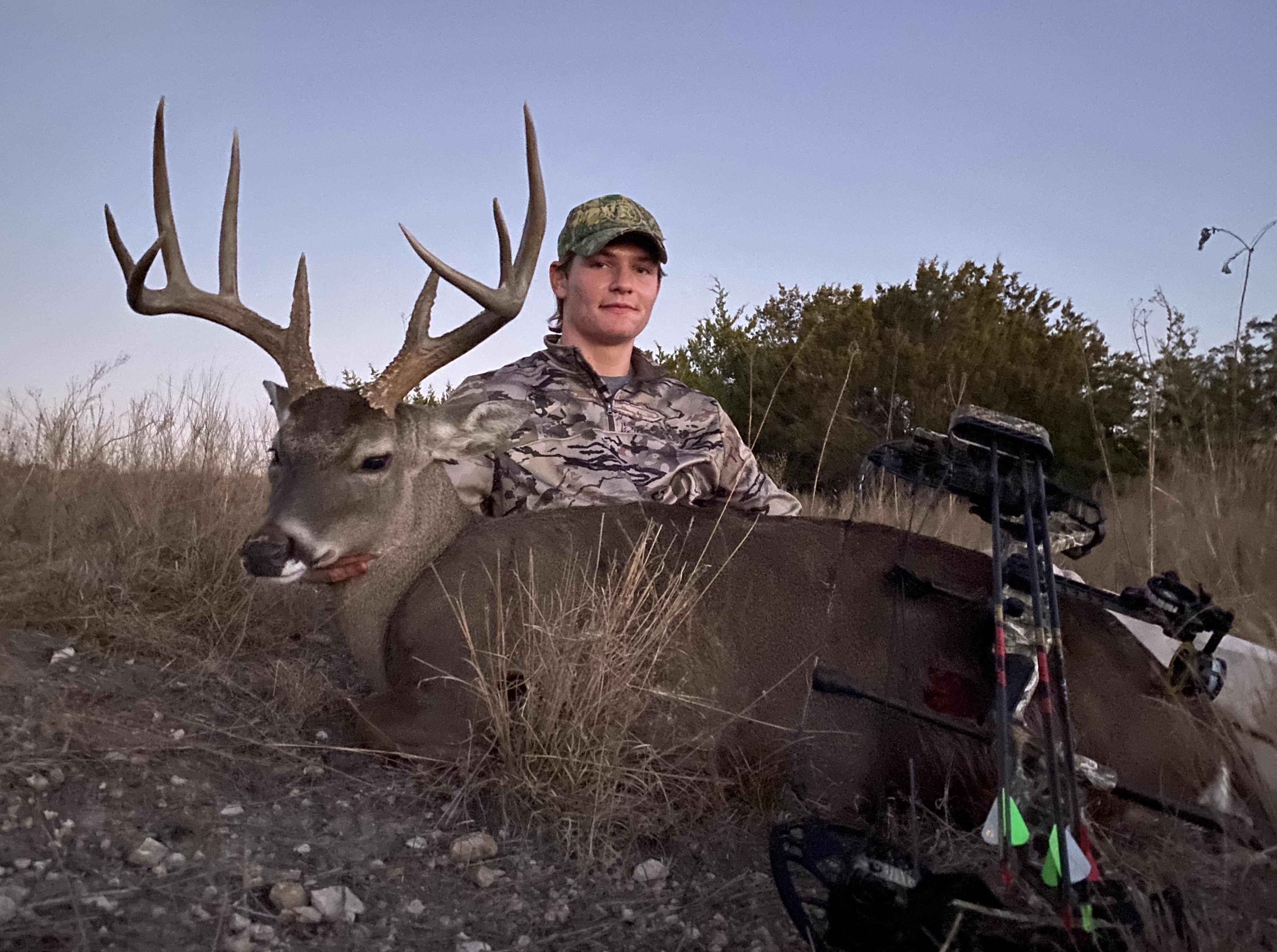 A DSC Life Member and senior at Central Catholic High School, Stepan is an accomplished hunter and conservationist and is a member of several hunting organizations, including the National Rifle Association, National Wild Turkey Federation, Coastal Conservation Association and Central Catholic Woods and Waters Club. In addition to his hunting achievements, Stepan is also an Eagle Scout, one of the captains on his varsity football team and the Bravo Company First Sergeant in JROTC.
Stepan has had the opportunity to travel through North America, Namibia, South Africa and Zambia and has harvested impressive animals, such as reedbuck, springbok, bushpig, fallow deer, Burchell's zebra, Scimitar horned oryx, southern greater kudu, impala and many more.
"Parker's pursuit of excellence shows not only in his hunting accomplishments but additionally in his efforts to take on service projects in communities locally and abroad. DSC is proud to honor this young man with this award," Corey Mason, DSC executive director, said.
Stepan said that although many of his hunting plans for 2020 had to be cancelled due to the COVID pandemic, he has big plans for the future.
"I am in hopes that I will be able to travel to South Africa and Zambia in 2021 for my safaris and to complete a service project at a community school near Kalomo, Zambia," Stepan said.
A senior at Central Valley Christian High School, Greidanus is an avid hunter and hunting advocate who enjoys showing those around her that hunting is "alive, young and positively impactful."
Greidanus has had the opportunity to hunt in several exciting locals with her family including throughout North America, Canada, South Africa and Spain. She's harvested a variety of impressive animals, including Dall's sheep, cougar, black bear, nyala, oryx, impala, fallow deer and European wild boar.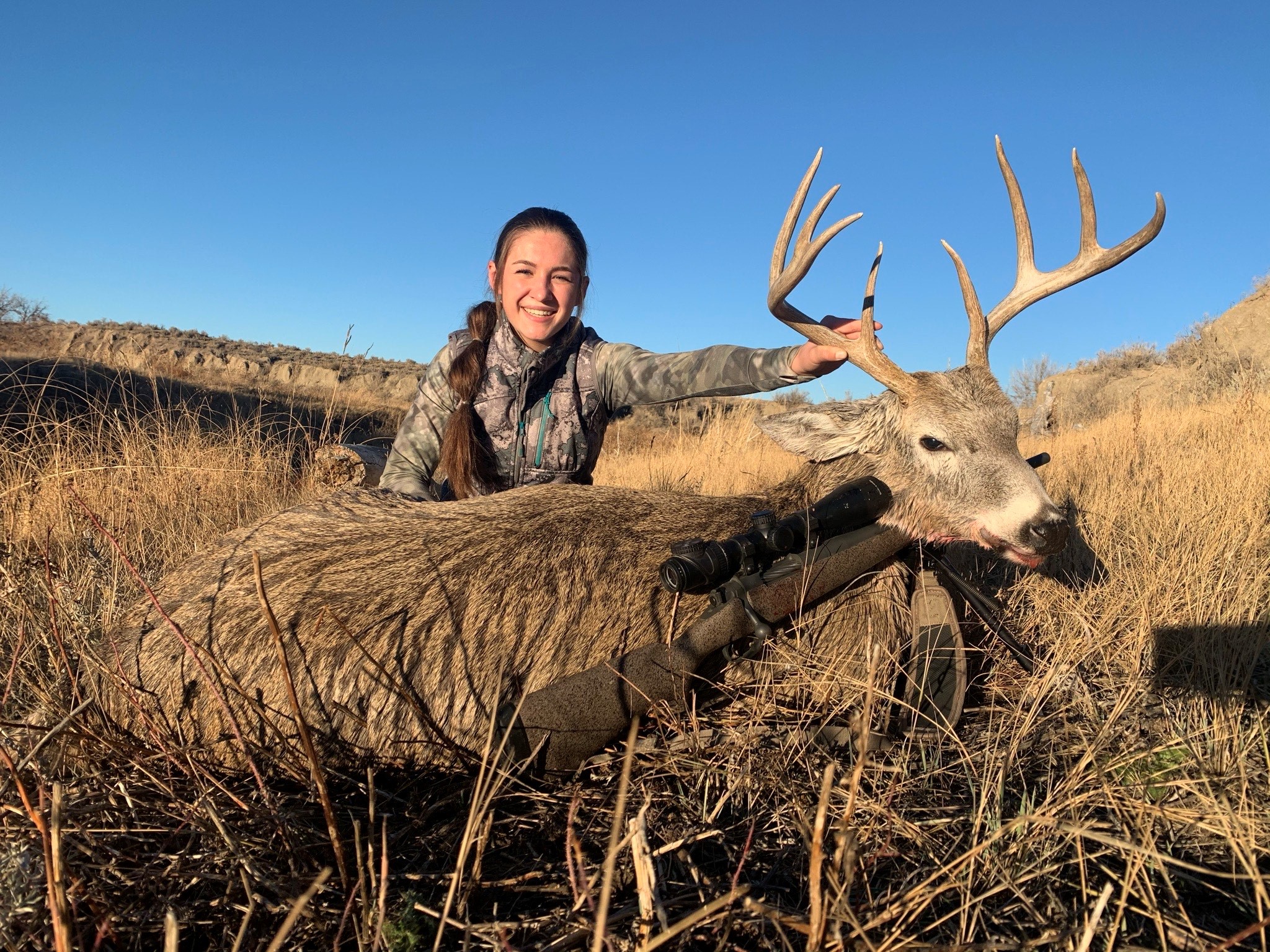 "Shae is a great role model for young hunters around the world. Her steadfast dedication in the field and in the conservation community as a whole are exactly what this award aims to celebrate," Colin Carruthers Young Hunter Award Committee Chair Amy Callender said.
Greidanus is a life and chapter member of Safari Club International, DSC, Rocky Mountain Elk Foundation and Grand Slam Club/Orvis. She is also an officer and member of Future Farmers of America (FFA) and an officer and member of the 4-H Club.
"More than anything else, I want to serve the hunting industry through representation, encouragement, and noticeable growth," Greidanus said.
Congratulations to these young hunters!
For more information, visit www.biggame.org.
Visit DSC on Facebook: https://www.facebook.com/DallasSafariClub/
Visit DSC Foundation on Facebook: https://www.facebook.com/thedscfoundation/
About DSC
A member of International Union for Conservation of Nature (IUCN), DSC is a mission-focused conservation organization, funded by hunters from around the world. With an administrative staff of less than 15 and a volunteer army of 500, DSC hosts an annual Convention that raises funds for grants in conservation, education and advocacy. In the past three years, more than $5 million has been channeled to qualified projects, organizations and programs in support of that mission. Get involved with DSC at  www.biggame.org.
About DSCF
DSC Foundation is a non-profit corporation organized under section 501(c)(3) of the Internal Revenue Code of 1986, as amended. DSC Foundation serves the mission of DSC to conserve wildlife and wilderness lands, to educate youth and the general public and to promote and protect the rights and interests of hunters worldwide. Learn more about DSC Foundation at www.dscf.org.