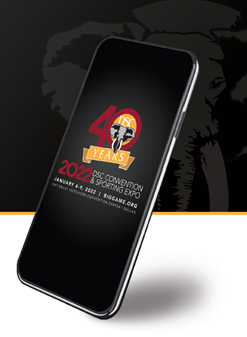 The 2022 DSC Convention Mobile App sponsored by Silencer Central is available for download!
Explore the convention floorplan, view the schedule of events and stay informed on the latest news and updates.
You can download the app by clicking one of the buttons below. We look forward to seeing you in Dallas January 6-9!
[button link="https://apps.apple.com/us/app/2022-dsc-convention-expo/id1597145262″ type="big" color="red" newwindow="yes"] Click Here to Download App (Apple)[/button]
[button link="https://play.google.com/store/apps/details?id=a2z.Mobile.Event6081″ type="big" color="red" newwindow="yes"] Click Here to Download App (Android)[/button]