Safari operators continue vital anti-poaching work due to Hunters CARE from DSC and DSC Foundation
(Oct. 30, 2020 – DALLAS) — What happens when there is no hunting in Africa due to travel restrictions? Poaching goes on the rise. With no incoming revenue, safari operators cannot pay for the anti-poaching scouts and patrols that protect wildlife. These patrols remove snare lines, apprehend perpetrators and create a deterrent presence. But without hunting revenue, there was no way to continue this important work.
DSC and the DSC Foundation stepped up quickly to fill the void, creating the Hunters CARE (COVID Anti-poaching Relief Effort). This program provides relief in the form of grants that will keep boots on the ground in the struggle to prevent poaching.
By the end of October 2020, 26 grants by DSC and 21 grants from DSCF have gone to 10 countries in order to protect an impressive 24 million acres of habitat and wildlife.
In their own words, safari operators speak about the loss of revenue due to the pandemic, and the immediate impact of grants from DSC and DSC Foundation.
Danene van der Westhuyzen, Aru Game Lodge, Namibia, said, "It's been really a tough year. We all are struggling to survive, but luckily, we all have incredible amounts of passion to keep our businesses going. Thank you, DSC and DSC Foundation, for what you have done for all of us."
Arthur Baisly, HHK Safaris, Zimbabwe, said, "The area that we look after is 800,000 acres. at the moment. With this COVID and no clients, we have had to reduce our running costs and we sent half of the staff off with no pay. And now with the finances from the DSC, and the DSC Foundation, we are able to reinstate those scouts and get our operation up and running back to normal."
"We are in what has to be the most difficult time in the history of hunting in African continent. We are trying to keep our operation of 180,000 acres, with 68 full time staff, employed 365 days a year," said Dale Des Fountain, Des Fountain Safaris, South Africa. "My company, as well as other operators throughout Africa, is immensely grateful to the DSC and the DSC Foundation and its membership for the grants they made available."
Buzz Charlton, Dande Safaris, Zimbabwe, said, "When we should all be hunting, with the COVID situation, we do not have a single hunt coming through this year. What we found over this COVID pandemic is that the poaching has skyrocketed. We have invested too heavily in looking after our wildlife to let this go unchecked. DSC grants have helped immensely."
"There was huge poaching endemic to the area. The first few days we really couldn't keep up but we made a dramatic impact after five or six days," said Bruce Cronje, Nyamazana Safaris, Zimbabwe. "The team has come into contact with the local stakeholders, and I can't tell you how many times they've come up to me and my team and thanked us for being here. And they are very grateful for the DSC funding that has made this all possible."
Neil Duckworth, Mokore Safaris, Mozambique, said, "With this funding from DSC, we have been able to do essential day and night patrols. We have removed some really big snare lines, the biggest snare line had over 80 snares in one line. Obviously, these snare lines can do massive damage to our wildlife populations, and so it's essential that we keep men on the ground, day in, day out, removing the snares and protecting the wildlife.
Marthinius Kok, Mbalabala Safaris, Zimbabwe, said, "I know everybody's going through tough times at the moment and things are not easy. We hope we will get through this quick enough, but you hunters are the people who are keeping us afloat. We need your support. Now, more than ever."
Support our hunting industry and consider supporting the Hunters CARE program. More information can be found about the program at the DSC Foundation website, www.dscf.org.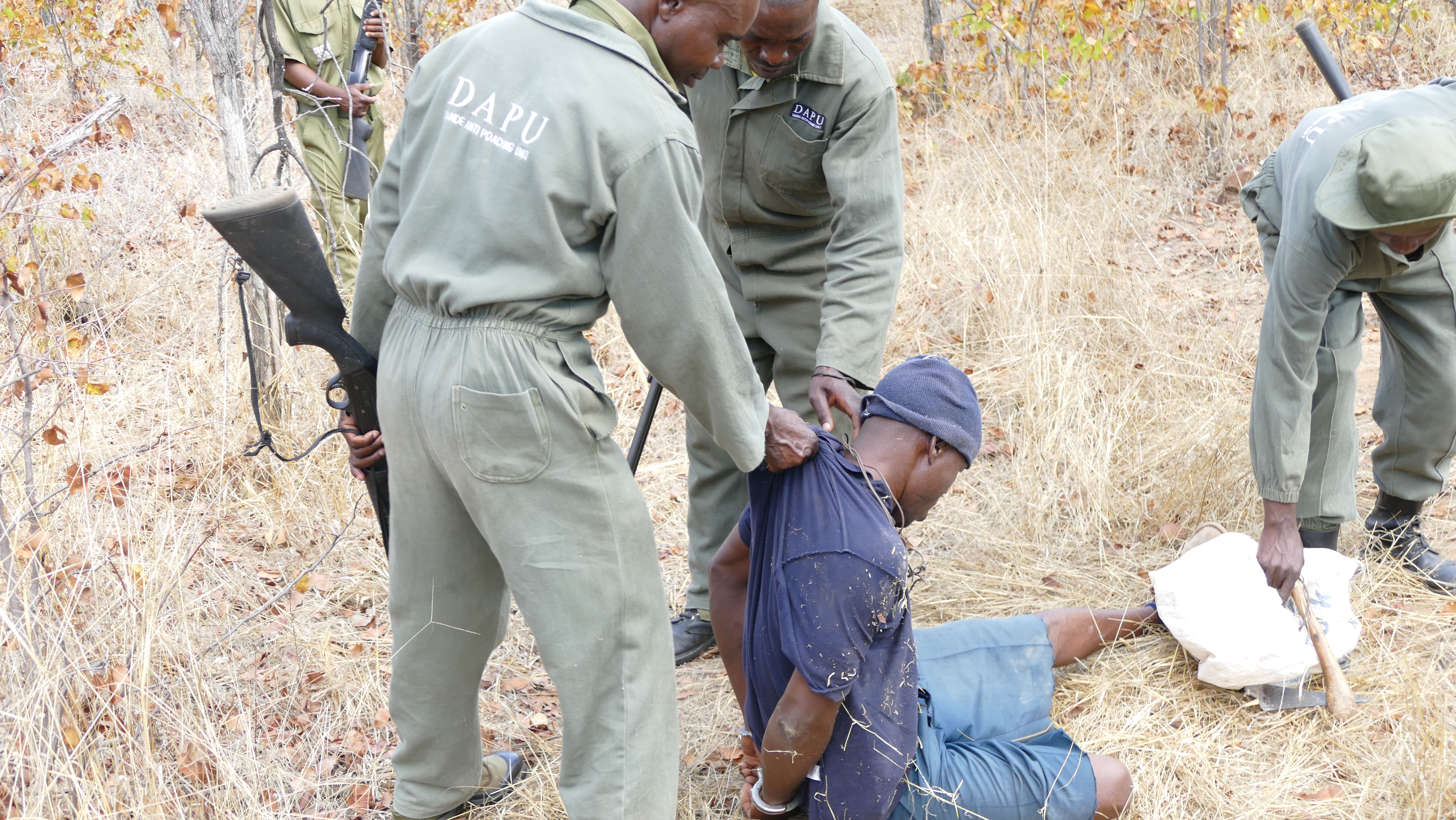 For more information, visit www.biggame.org.
Visit DSC on Facebook: https://www.facebook.com/DallasSafariClub/
Visit DSC Foundation on Facebook: https://www.facebook.com/thedscfoundation/
About DSC
A member of IUCN and FACE, DSC is a mission-focused conservation organization, funded by hunters from around the world. With an administrative staff of less than 15 and a volunteer army of 500, DSC hosts the Greatest Hunters Convention on the Planet™ that raises funds for grants in conservation, outdoor education and advocacy. In the past three years, more than $5 million has been channeled to qualified projects, organizations and programs in support of that mission. Get involved with DSC at  www.biggame.org.
About DSCF
DSC Foundation is a non-profit corporation organized under section 501(c)(3) of the Internal Revenue Code of 1986, as amended. DSC Foundation serves the mission of DSC to conserve wildlife and wilderness lands, to educate youth and the general public and to promote and protect the rights and interests of hunters worldwide. Learn more about DSC Foundation at www.dscf.org.