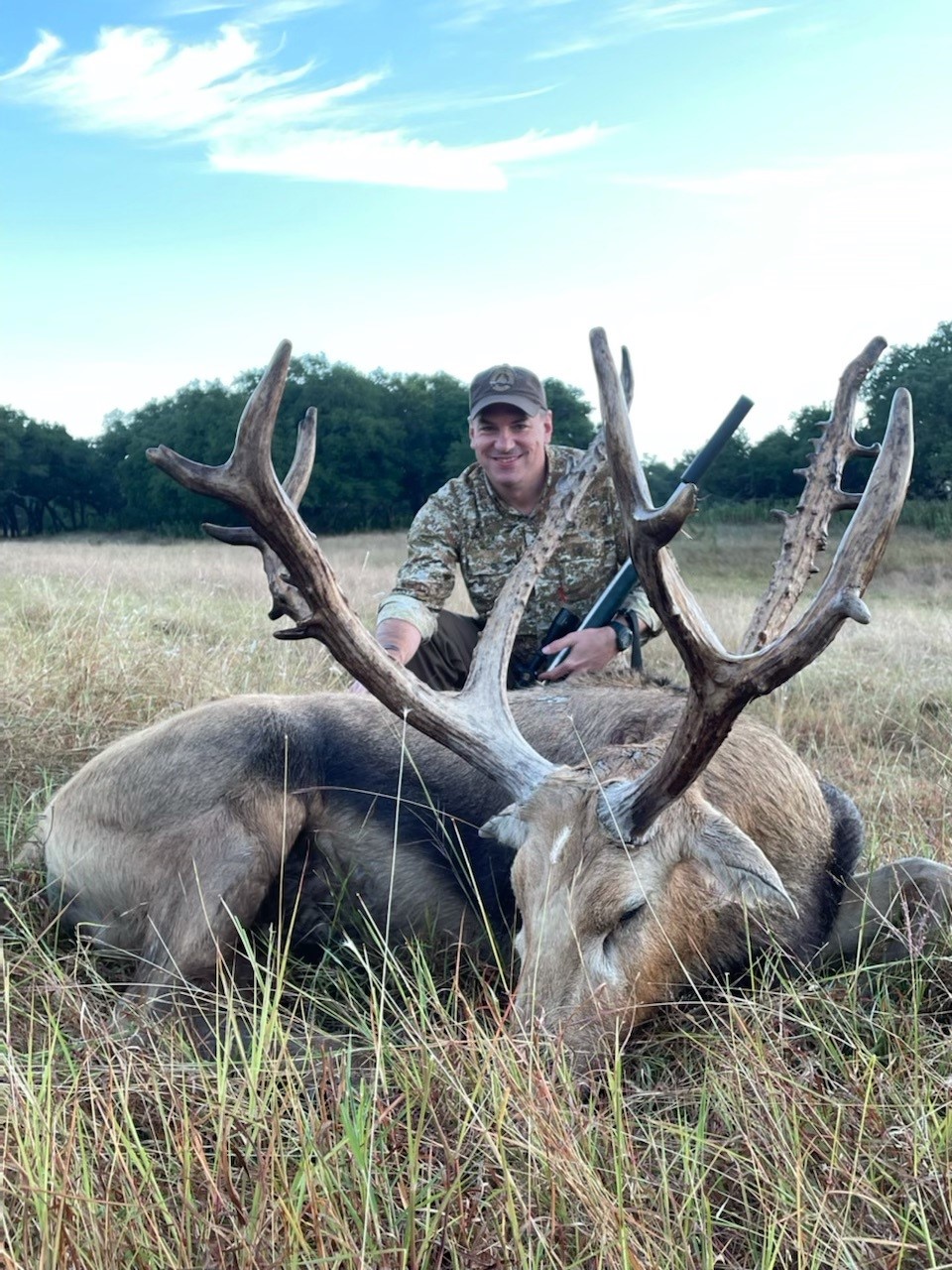 DSC is honored to announce Rep. Richard Hudson (R-N.C.) as the recipient of DSC's Bull Elephant Award in 2022. As a lifelong hunter and sportsman, Rep. Richard Hudson is a strong and vocal defender of our hunting heritage and the Second Amendment in the House and across the U.S. Capitol.
The Bull Elephant award honors those who have consistently spent their careers as advocates of legislative efforts in support of ethical, sustainable hunting and the conservation principles of DSC. For 21 years, Hudson has actively worked to keep legislation rooted in science-based reasoning when approaching legal, regulated hunting across the globe.
Richard Hudson is serving his fifth term representing North Carolina's 8th Congressional District in the United States House of Representatives. Hudson is currently the Co-Chair of the Congressional Sportsmen's Caucus. While the threats to sportsmen's interests are ever present, the Caucus remains an identified group of bipartisan allies continuously working as pro-sportsmen elected officials to protect and advance the agenda and interests of America's sportsmen and women. He also serves on the Energy and Commerce Committee and in House leadership as the Republican Conference Secretary.
"When the House voted 239 to 192 in favor of a bill that included a provision that would have banned the importation of lion and elephant trophies, it was Richard Hudson who led the charge against this misguided provision," said DSC DC liaison Glenn B. LeMunyon.
While the provision passed that day in the House, Rep. Hudson would not rest.  He played a big role in working across the Capitol to have the devastating provision removed in the Senate prior to the bill being passed and becoming law. Coincidentally, animal rights activists have once again included the same provision in the FY22 Interior Appropriations legislation, and it is Richard Hudson assisting with the effort to have the provision removed in the Senate.
He also advocated for another important piece of legislation—the Sportsmen's Heritage and Recreational Enhancement Act (H.R. 3668). This legislation would be a major step forward to ensure we sportsmen and women can access public lands. It would promote Second Amendment rights as well as responsible land and game management.
"DSC thanks Rep. Hudson for his 21 years and counting of public service, during which he has defended our constitutional freedoms and has sponsored key legislation supporting our hunting and fishing heritage," said CEO of DSC and DSC Foundation Corey Mason.