(Sept. 15, 2020 – DALLAS) — Hunters around the nation have postponed their hunts and dream longingly for the days when it is safe to travel once again to favorite destinations. Making plans to visit a hunting show next spring would certainly be a welcome change. DSC, famous for its Texas hospitality, is working hard to ensure that all who attend its annual Convention and Expo, to be held February 11-14, 2021, will feel comfortable, safe and welcome when they arrive.
Dallas is leading the nation by becoming the first destination to seek Global Biorisk Advisory Council (GBAC) STAR™ accreditation across its tourism and hospitality industry.
To be worthy of this top-level accreditation, an organization must have a cleaning, disinfection and infectious disease prevention program, proper cleaning protocols, and highly prepared cleaning professionals. Not only have Dallas hotels and the Kay Bailey Hutchison Convention Center (KBHCC) received this top-level rating as sanitary and safe, but the DFW Airport has also been given the thumbs-up, and American Airlines will have its accreditation by the end of 2020.
DSC Executive Director Corey Mason said, "When welcoming our exhibitors and guests, we are confident that the very best efforts of DSC, VisitDallas, Convention Center, our host hotels and the DFW Airport will make attending the DSC Convention a safe, healthy celebration of recovery and reunion."
Craig Davis, president and CEO of VisitDallas, said, "When visitors, meeting attendees and business travelers return to enjoy our great city, we want them to have peace of mind that Dallas is doing everything we can to create the safest and healthiest environment possible."
The GBAC initiative – administered by a division of ISSA, the worldwide cleaning industry association – is the gold standard for cleaning, disinfection and infectious disease prevention protocols. Successful GBAC STAR facilities demonstrate that correct work practices, procedures and systems are in place to prepare, respond to and recover from outbreaks and pandemics.
Specifically, GBAC provides training, guidance, accreditation, certification, crisis-management assistance and leadership to government, commercial and private entities looking to mitigate, quickly address and/or recover from biological threats and real-time crises. The comprehensive program covers everything from standard operating procedures and employee health to cleaning supplies and smart technology solutions. From sanitization stations to contact-free staff encounters, Dallas hotels are leading the nation in safety procedures and protocols.
"We know many Dallas hotels have their own individual and brand-led sanitary programs," said Greg White, chair of the Dallas Tourism Public Improvement District, which represents businesses and guest services in downtown Dallas, and general manager of the Westin Galleria Dallas. "This third-party accreditation program provides an extra layer of protection and trust to ensure that hotels and other key city facilities are in a safe, sanitary and healthy condition."
Organizations and staff across various companies and industries are working hard to ensure that Dallas is a certifiably safe place to travel for work and fun. Book your stay at a DSC Convention hotel today, using Connections Housing, the only official Partner for housing for DSC's show.
Visit www.biggame.org/convention for more information on the show, banquets and hotels. We hope to see you in February, safe and healthy!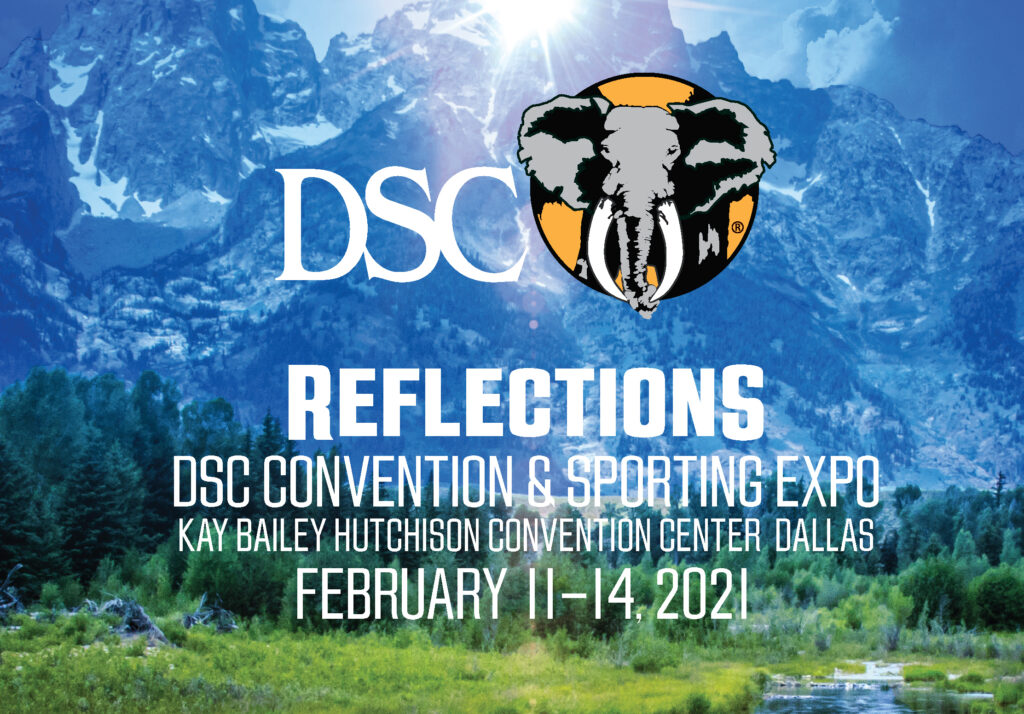 About DSC
A member of IUCN, DSC is a mission-focused conservation organization, funded by hunters from around the world. DSC has a global conservation footprint and grants funds for conservation, education and advocacy. In the past year alone, $2.5 million was channeled to qualified projects, organizations and programs in support of that mission. Get involved with DSC at www.biggame.org.
About DSCF
DSC Foundation is a non-profit corporation organized under section 501(c)(3) of the Internal Revenue Code of 1986, as amended. DSC Foundation serves the mission of DSC to conserve wildlife and wilderness lands, to educate youth and the general public and to promote and protect the rights and interests of hunters worldwide. Learn more about DSC Foundation at www.dscf.org.