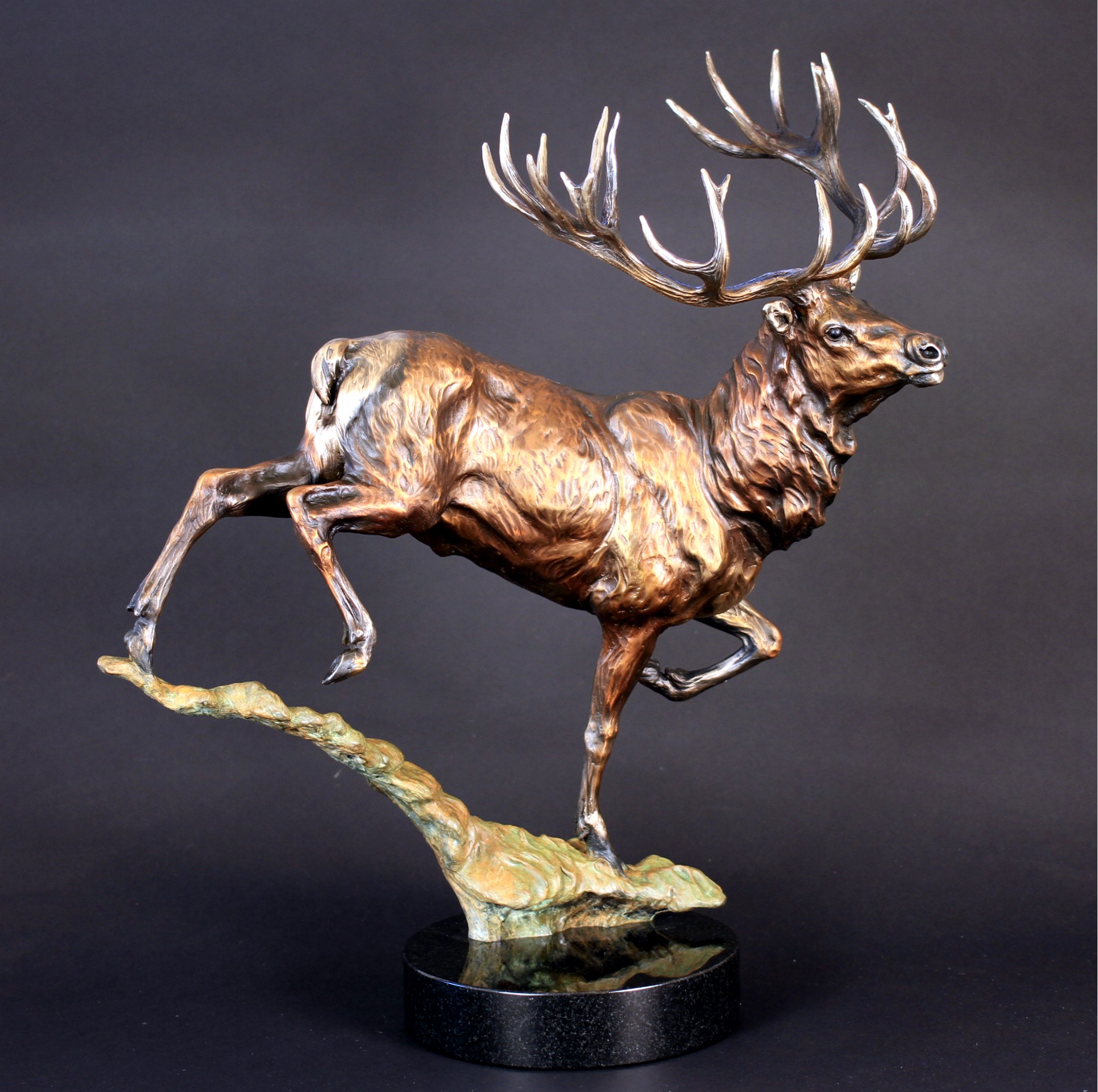 Wildlife artist Jocelyn Russell has been named the 2022 Artist of the Year for the 40th Anniversary DSC Convention to be held January 6-9, 2022. Her award will be presented during the Friday evening banquet in the Dallas Ballroom of the Omni Dallas Hotel.
Russell, from Friday Harbor, Washington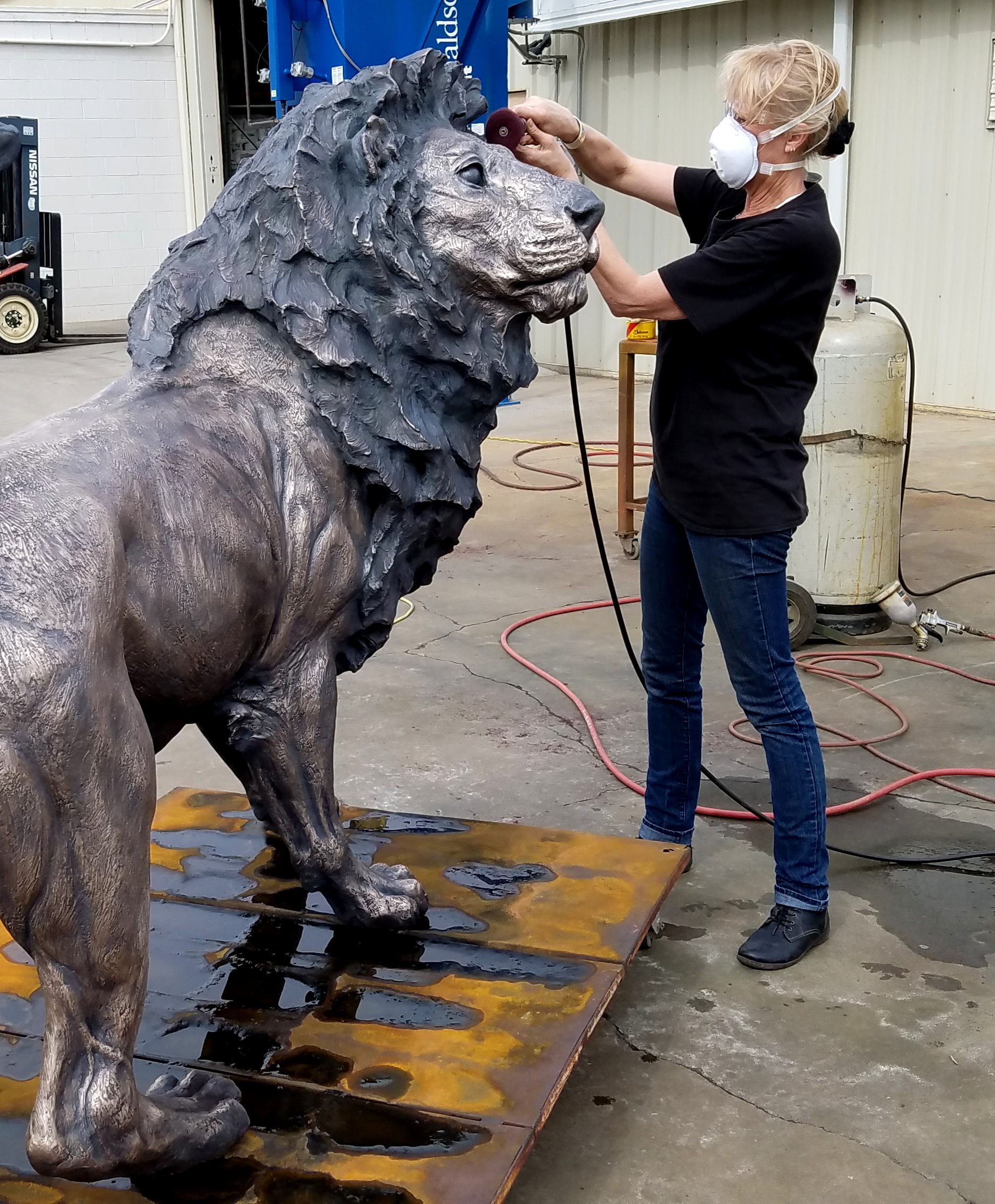 , has been exhibiting with DSC for nearly 12 years and has donated numerous stunning pieces for the auctions, which have in turn raised tens of thousands of dollars for conservation. Her remarkable work has also graced the cover of Game Trails magazine.
Russell beautifully portrays nature's elegance and spirit with her extraordinarily realistic bronze sculptures, paintings and animal-themed silver jewelry. Her work reflects her unique ability to capture the drama and intricacies of the natural world and the creatures that live in it.
Additionally, Russell has been commissioned to sculpt more than 35 life-size monuments, which have been installed in public and private locations. She was honored to be chosen to complete 15 life-size sculptures for Audubon Zoo to much praise and acclaim.
It is through Russell's personal travels and experiences that she is able to bring such beauty and depth to her wild subjects. Through unlimited friend and family support, she has flourished in the opportunities of the art world, and her dedication to the study of her subjects has taken her to many wild and remote destinations, including Patagonia, Alaska and her undeniably favorite — Africa.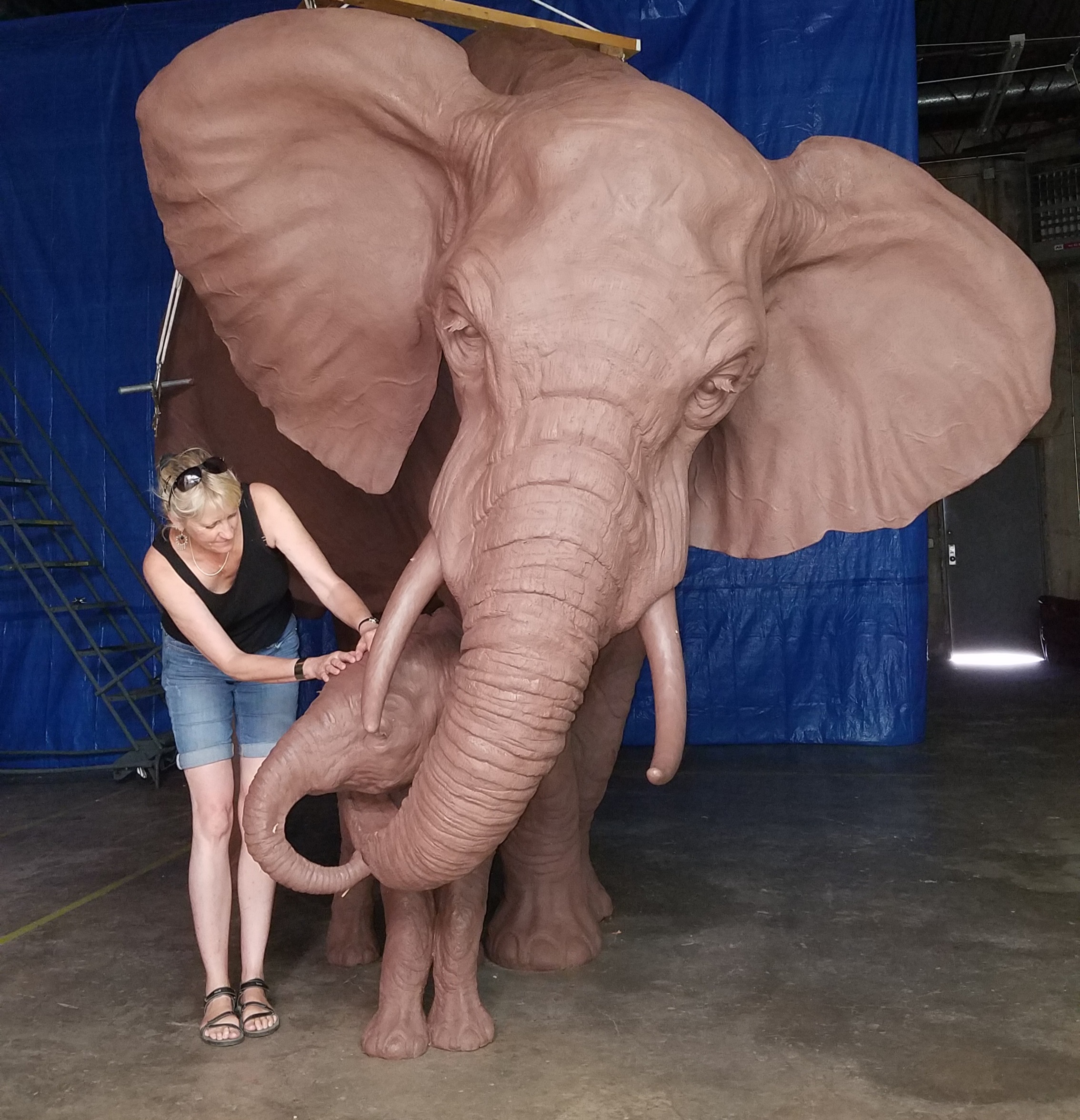 "I applaud Dallas Safari Club and the countless members and supporters of conservation of wildlife and wild places," said Russell, "It is an honor to be involved with this organization and other conservation efforts who provide boots on the ground for anti-poaching and wildlife conservation."
Russell's auction items along with hundreds of others will be available for viewing soon on www.biggame.org.
The DSC Convention and Expo will be held in the Kay Bailey Hutchison Convention Center and Omni Hotel in Dallas, January 6-9, 2022. Sportsmen and women are invited to be a part of another exciting event to help support conservation, education and hunter advocacy initiatives around the world.
The four-day celebration of the outdoor lifestyle is open to the public and is one of America's premier fundraisers for conservation.
[button link="https://www.biggame.org/convention/banquets/" type="big" newwindow="yes"] PURCHASE BANQUET TICKETS FOR THE AWARD PRESENTATION HERE[/button]