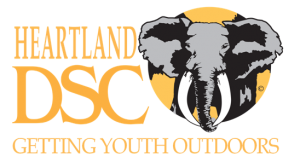 Do you get excited when you see a cottontail, a whitetail, a swallowtail, a scissortail? For most outdoor lovers, all it takes is to pack up the car and head out down the trail, out to the lake, or up a mountain to experience all that nature has to offer. For hunters and anglers, the excitement comes from a tight line, a buck in the crosshairs, a day spent with family and friends.
But there are outdoors lovers who have challenges that prevent them from these simple pleasures. Access for all has been made easier in recent years, but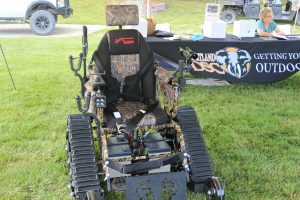 what about going into the field? Access can be a huge challenge and one that often can't be overcome without specialized equipment.
Enter DSC Heartland, a chapter of DSC based in Nebraska and Iowa. Through active fundraising and hard work, the chapter raised enough money to buy an Action Trackchair to fulfill their mission of "Getting Youth Outdoors." Better still, they are willing to loan it to any organization who has a demonstrated need.
But this is not just a wheelchair! Where traditional wheels might get mired getting to the deer blind or lakeside, or stuck in slats of a boardwalk or dock, the Action Track has 6-1/2 inch-wide treads like a tank, and can tackle almost any terrain. It is motorized, running on a rechargeable battery with 10 miles of range, and has hand controls that can be adapted for just about any person of any level of ability. There are leg and waist straps, a five-point safety harness, and an override control for a guardian to operate the chair as needed. There is a tilting system for easy access and transfer of the rider. The chair even has supports that assist the rider to a standing position.
The gear that this chair accommodates is impressive. Gun holder and articulated gun rest, fishing rod holder, tool holder, cup holder, and a rear platform for a guardian/guide to ride on, or stand behind a shooter/angler.
The design of the chair was discussed at length by the DSC Heartland board. One of the board members, Pat Moore, has experience and knowledge of the Trackchair, being an owner himself, and was very instrumental in designing the perfect chair.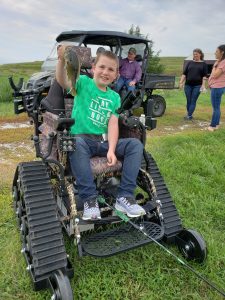 How much does the chapter charge to use the Action Trackchair? The chapter is loaning it out FREE OF CHARGE, and will provide instructions, a safety operation manual, and coordination with transport. The chair has a rear-hitch carrier that can be transported by any vehicle with a hitch receiver, and of course, a cover to keep the chair clean and dry.
Recently, DSC Heartland sponsored a young hunter's trip to New Mexico to hunt elk. Cade, age 11, test-drove the chair so he could get familiar with the hand controls. He went fishing and also sighted in his rifle. When it was time to hunt, Pony Express Chevrolet of Gothenburg, Nebraska, provided a truck to transport the chair, and then it was off to the West! Josh and Vivian Vallejos of Northern Extreme Adventures of Taos, New Mexico, were ready for Cade, and gave him the opportunity to shoot a wonderful bull elk from 197 yards. Way to go, Cade!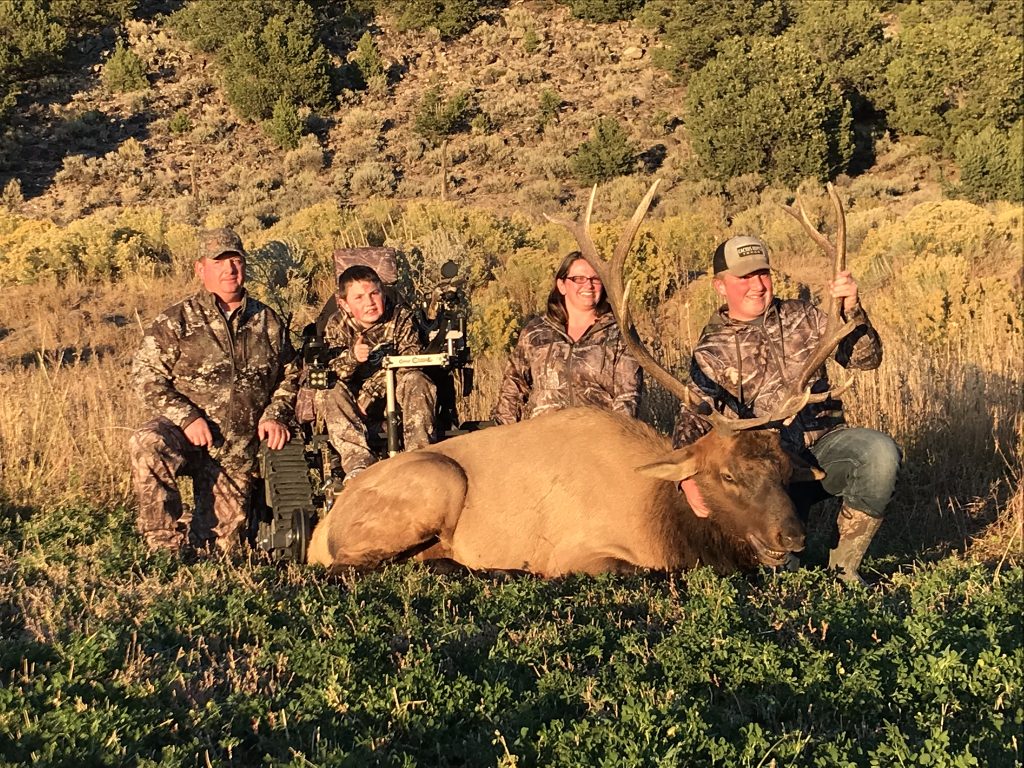 Heartland Chapter President Corey Goss said, "We want this chair to do plenty of work. Our main goal is to get youth outdoors, and that means all youth, no matter what their needs. We will work with any group that wants to borrow the chair, even if we drive it halfway and meet in the middle."
DSC Executive Director Corey Mason said, "This is a prime example of the great people that we are fortunate to work with in the DSC Chapter system. The Heartland Chapter has a passion to get youth outdoors. They raised the money and made the dream come true for many young people who want to be outside. They are serving their community and working to expand their reach all around the Midwest. We commend DSC Heartland for their hard work and commitment!"
The chapter wants to hear from any organization who has a need for this spectacular chair. Contact Corey Goss at gossfishing1@gmail.com.