2023 Award Winner:
U.S. Rep Bruce Westerman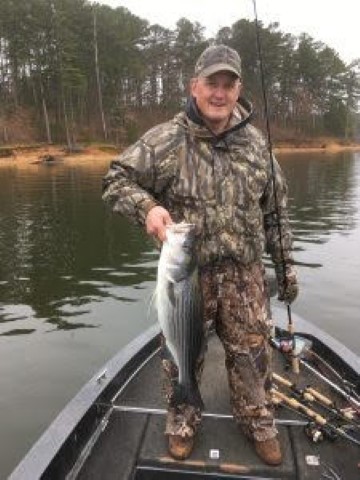 The DSC Bull Elephant Award will be presented to U.S. Rep Bruce Westerman at the 2023 DSC Annual Convention. The Bull Elephant Award is given to legislators at both the national or state levels who have continually supported legislation and efforts that coincide with DSC's mission.
U.S. Rep. Bruce Westerman is a Hot Springs native currently serving his fourth term as representative from the Fourth District of Arkansas, having first been elected in 2014. Westerman serves on the Committee on Transportation and Infrastructure and as Ranking Member of the Committee on Natural Resources. Westerman also serves on the Minority Whip Team under the leadership of House Minority Whip Steve Scalise.
Prior to serving in Congress, Westerman was elected to two terms in the Arkansas General Assembly, where he was the state's first Republican House Majority Leader since Reconstruction following the 2013 GOP takeover of the Arkansas House of Representatives.
"Some of my earliest memories are of hunting and fishing near my home in Arkansas," Rep. Westerman said,"Sportsmen and women are some of the best conservationists we have, because they know the importance of sustainably utilizing our resources to leave them in even better condition for future generations."
An engineer and forester by trade, Westerman worked for 22 years at Mid-South Engineering in Hot Springs. He was named Engineer of the Year by the Arkansas Society of Professional Engineers in 2013.
A 1990 graduate of the University of Arkansas with a Bachelor of Science degree in Biological and Agricultural Engineering, Westerman was a four-year walk-on member of the Razorback football team. He was awarded the Outstanding Young Alumni Award in 2005 and the Distinguished Alumni Award in 2012. Westerman is also a graduate of Yale University, earning a Master of Forestry degree in 2001.
Westerman lives in Hot Springs with his wife, Sharon, and their four children.
The Bull Elephant Award is given to legislators at both the national and state levels who have continually supported DSC's mission.
Winners are chosen because they have consistently spent their careers as advocates of legislative efforts in support of ethical, sustainable hunting and the conservation principles of DSC. The award is not given every year, but is given when it has been earned through not only key legislation, but a lifetime dedicated to the hunting tradition.
There have been four awards granted to date.
The first recipient was U. S. Congressman Pete Sessions (R-TX 32), a Chairman of the Rules Committee and DSC Life Member. He is DSC's de facto representative in Washington, D.C. and has played a critical role in several key legislative areas, including the lifting of the hunting ban on exotics and preventing firearm transport bans by the airlines.
The second and third awards were given simultaneously to Texas State Senator Brandon Creighton (Conroe) and Texas State Representative Trent Ashby (Lufkin) after they led the way in support of DSC's proposal of Proposition 6 that created a Texas State Constitutional Amendment making hunting and fishing constitutionally protected rights in Texas. In addition, both Senator Creighton and Representative Ashby have been lifelong advocates of hunting and fishing.
The fourth Bull Elephant Award went to U. S. Rep. Don Young (the only Congressman for all of Alaska), Chairman Emeritus of the U. S. House Natural Resources Committee and DSC Life Member. Don has been one of hunting's strongest allies in Washington D.C. He is a lifelong hunter and angler and has continually supported DSC's legislative efforts.
The fifth award went to U.S. Congressman Jeff Duncan, Chair of the Congressional Sportsmen's Caucus, for his 17 years of public service, dedicated to protecting our constitutional freedoms and protecting the Nation. Thanks for your support of our hunting heritage as the key to conservation of our wildlife and wild places.
The award is presented at the DSC Convention.