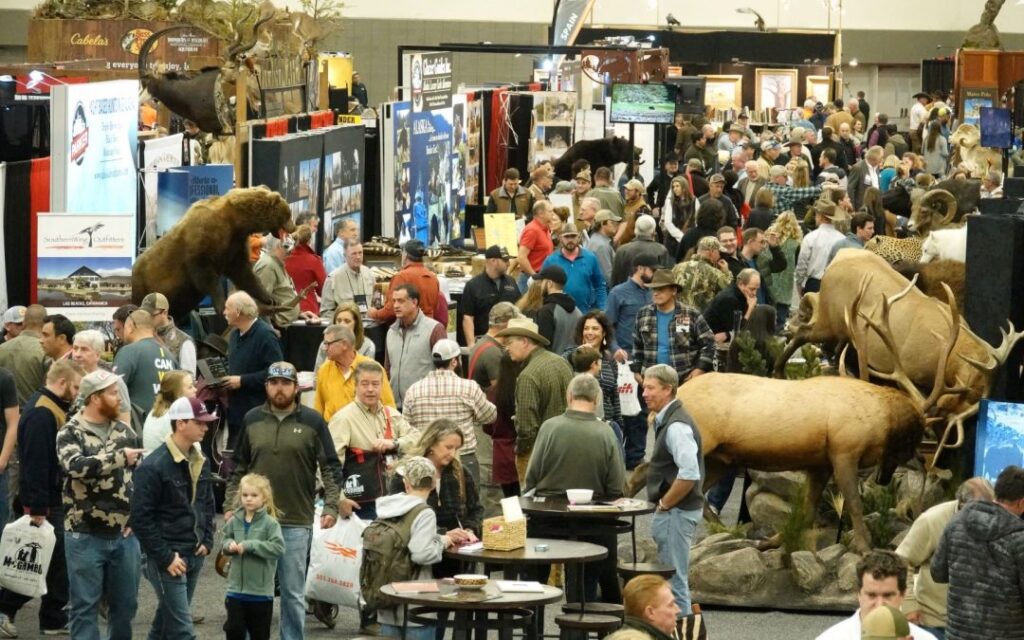 DSC 2024 Convention & Sporting Expo

January 11-14, 2024
The DSC Convention and Expo is one of the biggest fundraising events in Texas. Over the past five years, the event has generated millions for conservation, education and hunter advocacy initiatives around the world.
February 7, 2023
DSC Foundation and DSC Board Meetings
DSC HQ
February 8 , 2023
Convention Chair/Co-Chair Convention Debrief
2:30 – 4:30 p.m., DSC HQ
February 13, 2023
DSC 100 Volunteer Appreciation Party
Empire Room 6-9 p.m., 1225 N. Riverfront Blvd., Dallas, TX 75207
RSVP Required
February 15, 2023
DSC Charleston Chapter
Charleston Safari Club's A Night on Safari Gala
6-11 p.m., Harbour Club, Charleston, SC
March 2-4, 2023
DSC Great Lakes Region Chapter Banquet & Convention
Grand Traverse Resort & Spa, Acme, MI
March 4, 2023
DSC Oklahoma Chapter Annual Gala
Hidden Trails Country Club, Oklahoma City, OK
March 9, 2023
DSC Annual General Meeting
Time & Location TBD
March 11, 2023
DSC Northeast Chapter Call2Adventure! Banquet
Mystic Marriot Hotel & Spa, Groton, CT
March 18, 2023
DSC Casper Chapter Banquet
M Building, Casper, WY
DSC Foundation Gala

May 6, 2023
This special night will provide the opportunity to re-affirm our passion and commitment to Conservation Through Hunting, share stories from the hunt, and support the great work of DSC Foundation. The evening will feature a special guest speaker, exciting live and silent auctions, as well as great raffle packages.