[author] [author_image timthumb='on']https://www.biggame.org/wp-content/uploads/2020/08/dscf.jpg[/author_image] [author_info]Article by Richard Cheatham, DSC Foundation Executive Director. Richard has been involved in the outdoors since his youth and has since hunted across the U.S. and southern Africa, in addition to representing DSC across the globe alongside major professional hunting associations, NGOs and outfitters and guides. This article originally ran in the Summer 2020 issue of DSC's Game Trails magazine on page 20.[/author_info] [/author]
Information about the far-reaching effects of the COVID-19 pandemic has been overwhelming and a constant since mid-March. Shelter in place orders followed by county and statewide quarantines and curfews, business shutdowns, school closures, historic unemployment, stock market turmoil, massive strains on our healthcare system, illness and the loss of loved ones, fear, uncertainty, anxiety and sometimes panic, were and are ever-present reminders of the almost unbelievable world we find ourselves in.
As is understandable, there has been far less focus on the impact of Covid19 on wildlife and wilderness but understand this: there is a wildlife crisis unfolding before our very eyes caused by the pandemic, and if we don't do something now, and something big, the harm may be irreparable.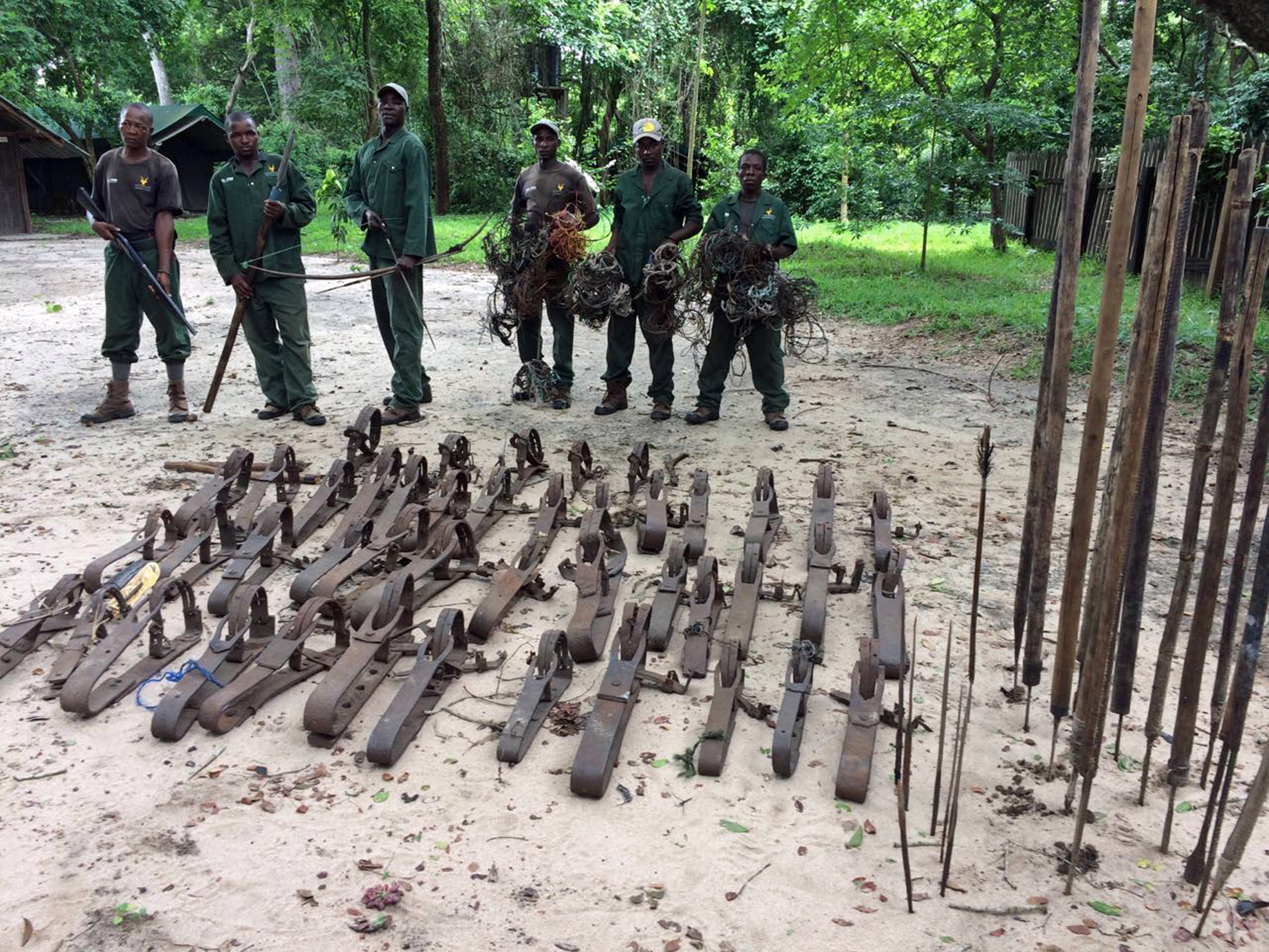 Though unknown to most outside of the hunting community, outfitters and operators largely self-fund anti-poaching efforts and habitat protection and enhancement. They also provide employment in isolated areas and regions where opportunities are virtually non-existent and often provide other incentives to minimize poaching. The operators and outfitters pay for these initiatives with the proceeds from their hunts. Without that revenue, poaching will increase dramatically. It already has. Starving people will do what that can to survive. The illegal bushmeat trade will expand. Habitat degradation through illegal operations – timber harvesting, charcoal operations, slash and burn farming practices – all necessitated by the need for local community inhabitants to replace income lost from the shutdown of hunting – will go unchecked.
We've seen philanthropic generosity on display with outpourings of support for first responders and healthcare providers, and financial support for those most affected by the loss of employment and the quarantine restrictions. But who is stepping up for wildlife and wilderness during this troubling time? Who is going to support hunting operators who know exactly what will happen if anti-poaching efforts end? These operators have hundreds of thousands of dollars invested in their concessions, farms and ranches. They have poured substantial money into habitat enhancement and the development of well-trained anti-poaching squads into schools, clinics, and economic drivers to benefit local communities and mitigate the scourge of poaching. All of that effort, all that success, can and most certainly will evaporate in the coming months unless the hunting community rises to the occasion.
DSC Foundation has a well-established history of supporting anti-poaching programs, but the circumstances caused by the pandemic demand a much bigger response – one that can only be adequately made with your help.
To address these urgent and substantial needs, DSC Foundation launched a campaign to raise funds for anti-poaching initiatives around the world: the DSCF Covid19 Relief Fund. This fund will be disbursed to support qualifying anti-poaching programs, as determined by the Foundation.
Our commitment and pledge to the prospective donor to the Fund, is this: every penny of your donation from now until the end of this year will be disbursed to support anti-poaching projects. No part of your donation will be used for Foundation operating expenses or overhead. Our promise means that your donation will have maximum impact and provide desperately needed relief to those who are on the frontline of wildlife and wild habitat protection and conservation.
The threat to wildlife and habitat from the impact of COVID-19 simply cannot be overstated. Make no mistake – the organized anti-hunting zealots see this pandemic as a stroke of good fortune to the extent of the dire financial hardship that it is imposing on hunting operators. This isn't conjecture – the internet is replete with their despicable celebratory commentary.
We have a decision to make. We can do nothing, and hope that someone else steps up or that hunting operators can find enough money on their own to keep some semblance of adequate anti-poaching patrols in place. Neither is likely to happen and we are foolish to think otherwise. Alternatively, we can turn this catastrophic pandemic into an opportunity to show the non-hunting world that hunters are the true conservationists – that we step up to the plate when few, if anyone, will that we support those on the frontline and we dig deep to do so when called upon.
We think of ourselves as passionate protectors of wildlife and wilderness, as dedicated conservationists, in fact, the original conservationists – lofty descriptions and titles. We carry on in the face of threats and vitriol from virtue signaling animal rights organizations and individuals who have co-opted the conservation mantle and whose end-goal of a ban on hunting would be, we know, catastrophic. You can make an immediate impact by going to the homepage of www.dscf.org, clicking on the COVID-19 Relief Fund tab and completing the donation form.
A dispassionate response is no response. Support is needed now. Let's do what is necessary to prove ourselves worthy of our claim to be the true conservationists. Let's build this fund. Let's fight back, win this battle and show the world who we are.