Clay Brewer has been selected as the inaugural winner of DSC's Conservation Trailblazer Award. This award celebrates the immense contribution of wildlife professionals to the field of game and non-game wildlife conservation, including wildlife and habitat management, applied research and policy.
Brewer will be presented the award, plus a $10,000 contribution toward his work in wildlife conservation, at the Feb. 11 evening banquet during the 2021 DSC Convention to be held Feb.11-14.
Brewer, who is the Conservation Director and Bighorn Sheep Program Lead of The Wild Sheep Foundation, was nominated for the award by Texas Bighorn Society President Dr. Sam Cunningham with strong support letters from Texas Parks & Wildlife Executive Director Carter Smith, Wild Sheep Foundation President Gray Thornton and Texas Bighorn Society Board Member Emeritus Tommy Caruthers.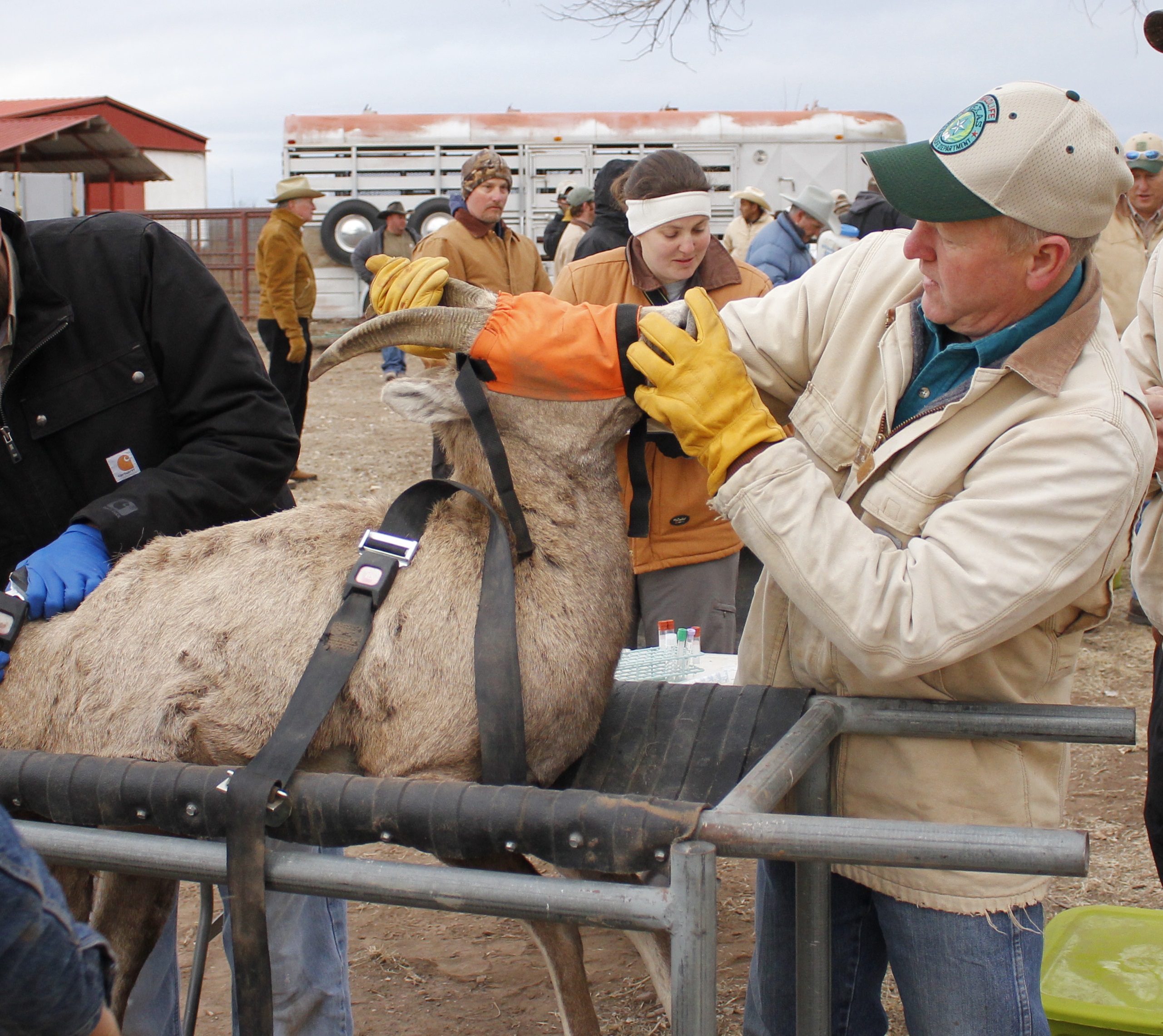 "We would like to recognize his long-time dedication to the conservation and reestablishment of wildlife, especially bighorn sheep in the U.S. and Canada and desert bighorn sheep in the Southwest U.S., Texas and Mexico," Cunningham wrote in his letter nominating Brewer for the award. "Clay's efforts have affected positive changes in the management of wildlife and sheep at the state, national and international levels. He is a family man with great values and his integrity speaks volumes."
DSC Executive Director Corey Mason says Brewer's career epitomizes a Conservation Trailblazer and what can be accomplished for wildlife and wild places through dedication, collaboration and selfless work.
"Having the privilege of working for and with him over the years, I can personally attest that there is no one more deserving of this recognition," Mason said. "On behalf of all of us at DSC and beyond, thank you for your immense contributions to wildlife conservation, including the many people that you have touched and trained along the way."
Brewer began his career at Texas Parks and Wildlife (TPWD) as a wildlife biologist in Central Texas and worked up the ranks to Regional Director of Region II. While at TPWD, he built a solid partnership with many landowners recognizing that desert bighorns move across the landscape and that landowners are an integral part of desert bighorn management in Texas. These efforts were the benchmark in the reestablishment and continued conservation of the desert bighorn sheep in West Texas.
Almost immediately after retiring from TPWD, he went to work as the Conservation Director and Bighorn Sheep Program Lead for the Wild Sheep Foundation, where he oversees wild sheep conservation, management and research activities in the western United States, Canada and Mexico.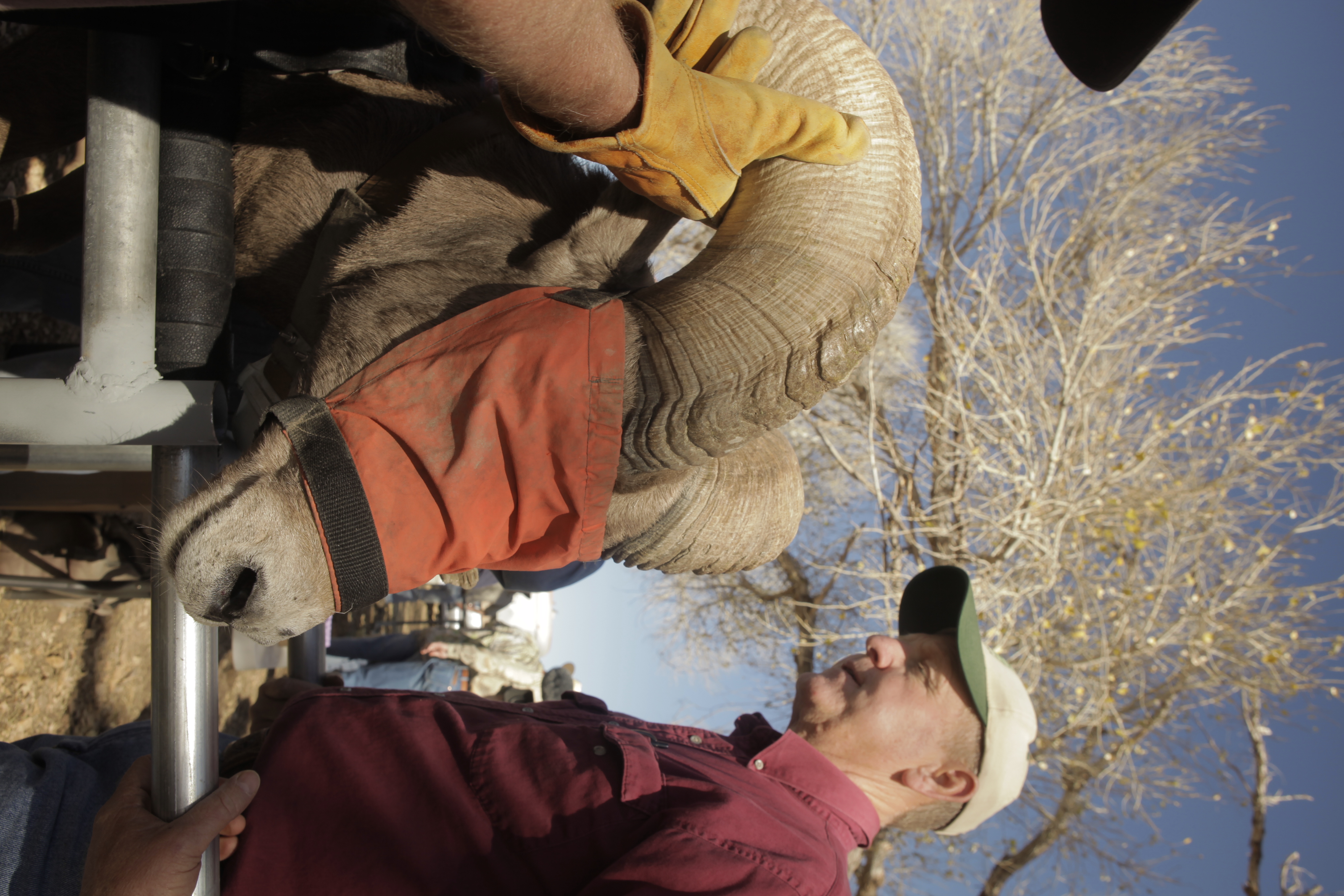 "Wherever, and in whatever capacity he has worked throughout his long and distinguished career, Clay has served with a singular distinction and unimpeachable demeanor that has earned him the respect of everyone from hard-bitten ranchers to hardcore environmentalists," TPWD Executive Director Carter Smith said. "Whether it is in the eyes of a sheep hunter or a state biologist, he has long exemplified what it means to serve something larger than oneself, and in his case, it has been the wild things and wild places that stoke the inner fires of his professional and personal bearings."
Brewer said he is thankful and humbled to receive the award.
"I thank you from the bottom of my heart," Brewer said. "I've been blessed throughout my career to work for
and beside visionary people and strong leaders who see what can be, rather than focusing on the obstacles that make the task seem impossible. I thank each and every one of you for this recognition, and for the things you continue to do for wild things and wild places."
The 2021 DSC Convention & Sporting Expo Reflections will be held at the Kay Bailey Hutchison Convention Center in Dallas, Texas, Feb. 11-14.
For more information, visit www.biggame.org.
Visit DSC on Facebook: https://www.facebook.com/DallasSafariClub/
Visit DSC Foundation on Facebook: https://www.facebook.com/thedscfoundation/
About DSC
A member of IUCN and FACE, DSC is a mission-focused conservation organization, funded by hunters from around the world. With an administrative staff of less than 15 and a volunteer army of 500, DSC hosts the Greatest Hunters Convention on the Planet™ that raises funds for grants in conservation, outdoor education and hunter advocacy. In the past five years, more than $5 million has been channeled to qualified projects, organizations and programs in support of that mission. Get involved with DSC at  
About DSCF
DSC Foundation is a non-profit corporation organized under section 501(c)(3) of the Internal Revenue Code of 1986, as amended. DSC Foundation serves the mission of DSC to conserve wildlife and wilderness lands, to educate youth and the general public and to promote and protect the rights and interests of hunters worldwide. Learn more about DSC Foundation at www.dscf.org.