On the Road for Roe
Photos by Larry Weishuhn Outdoors
[author] [author_image timthumb='on']https://www.biggame.org/wp-content/uploads/2019/10/untamed.png[/author_image] [author_info]Larry Weishuhn is a widely known writer, speaker, raconteur and world hunter. You can catch his podcast DSC's Campfires here. [/author_info] [/author]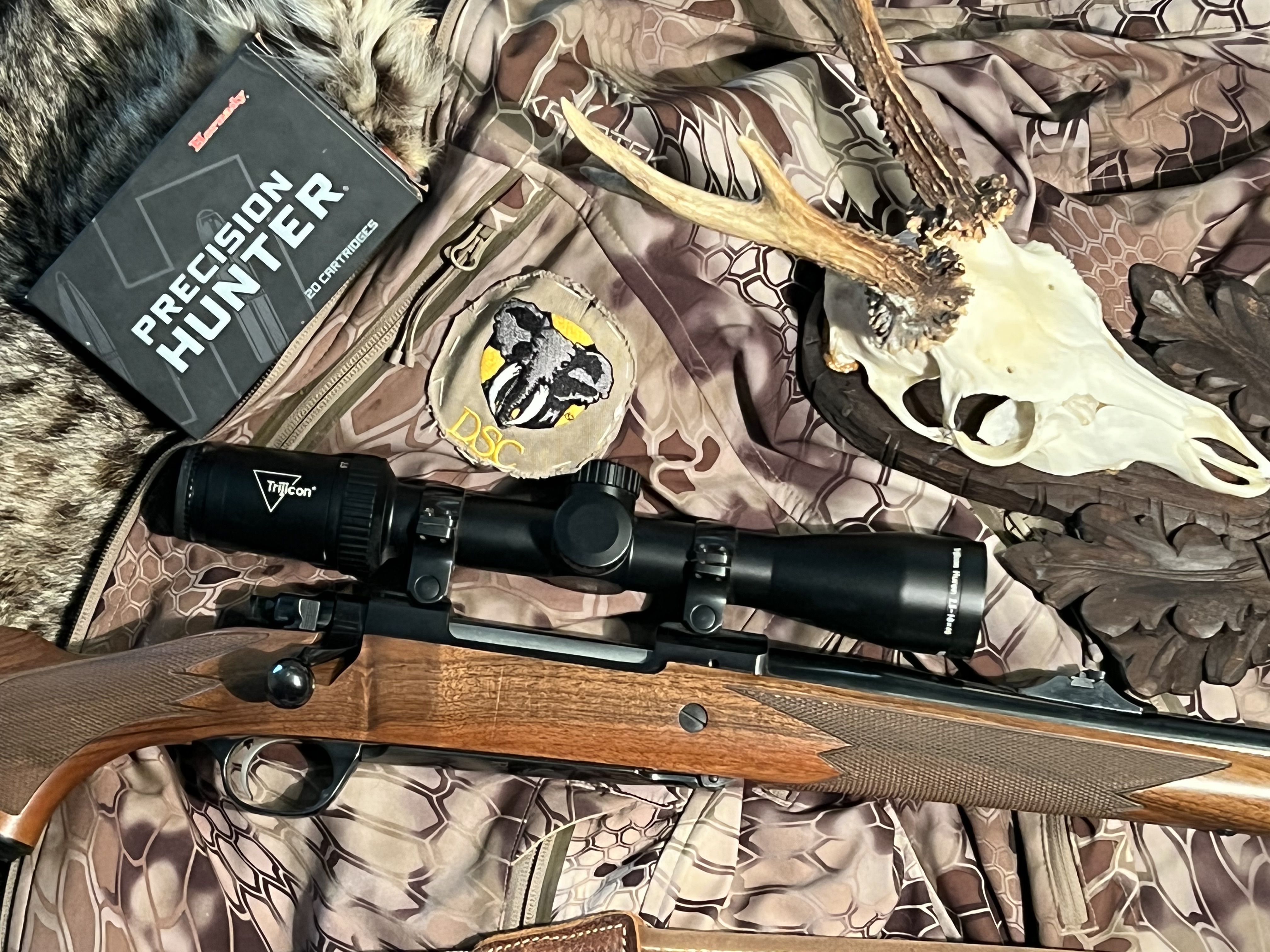 While Spring may not yet have sprung, it is indeed right around the corner! Time to go hunt wild hogs, wild turkeys, black bear and European roe deer! Roe deer in the spring? Yes? Indeed! European roe deer season are about to open, especially in Spain on April 1.
Back a couple of years ago, I was hunting Beceite and Southwestern ibex with Pedro Alarcon who owns Pedriza Outfitting the last days of March. We spotted a huge roe deer. His main beams were likely twelve inches long, brow tines easily two-inches long and top-tine likely three or more inches long. The velvet on his antlers made him look ever bigger and more massive.
I glassed the roe buck for two full minutes, admiring his rack and stateliness! "Good looking roe deer!" I commented to Pedro, who too, was glassing the buck. "I love hunting roe deer!"
"Can't take that one now, but if you come back in two weeks…the roe deer hunting season opens the first of April," suggested my outfitter/guide and now friend. "We have some of the best roe deer hunting in all of the world, here in our area." He continued, "Too, we also have some of the biggest roe buck in the world." Needless to say, my interest was piqued.
That night back in a comfortable "camp" satiated of food and drink, I started thinking seriously about roe deer. I had shot my first roe deer, a lifetime objective, in England hunting with Merwyn Manningham Buller on his estate southeast of London, near the Castle Corfe. Merwyn and I walked and hunted the same trail ridden by the "knights of yore," stalked several roe bucks, passed all until, we finally spotted a rather old, mature buck bedded in a grassy field. "He's old and needs to be taken" were magical words I had waited to hear. After a rather long stalk, much of it crawling on hands and knees, I got within 150 yards. Easing toward a lone tree in the field, I used it as a rest and shot the buck with a .25-06 Remington, shooting a Hornady 117-grain soft point, both of which I had borrowed from Merwyn for my hunt. Moments later I walked to the buck's side, nice a 3×3 antlers on a buck that likely weighed 45-pounds intact. I was ecstatic to say the least!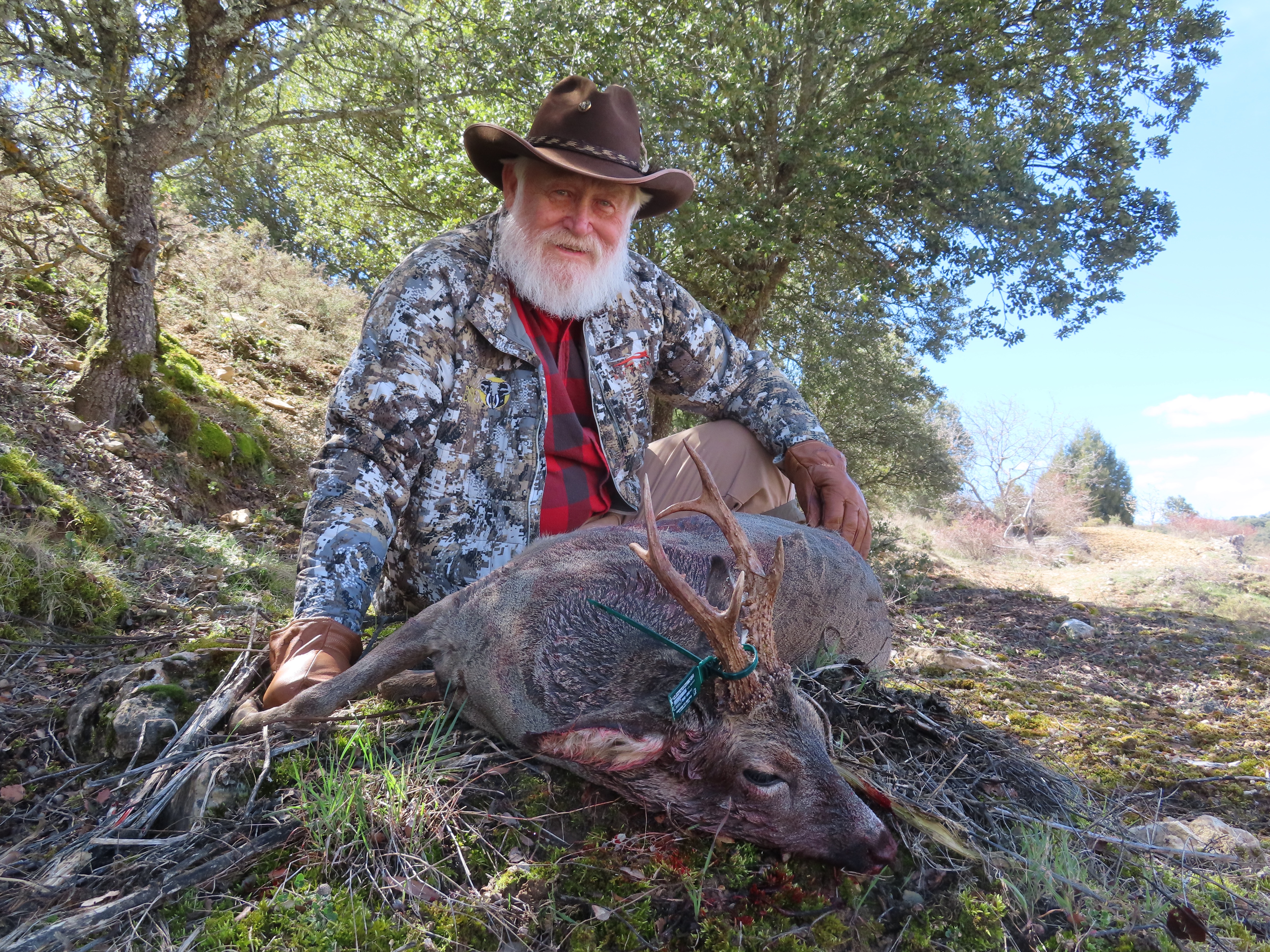 I had wanted to take a roe deer since I was a mere tyke, a dream beginning after my mother read to me about a roe deer hunt which took place right after World War II ended. The story of and photo of the successful hunter with his roe buck was etched into memory at an early age. It created a huge desire to someday hunt and take a roe deer.
Later that hunt I shot a second roe deer, it turned out was one of the biggest taken that year in England. Again taken with the .25-06 and Hornady ammo, the only two animals I have ever taken with that particular round. If I was not already hooked on roe deer hunting, I was by the time I finished that first hunt.
The following year I hunted roe deer in Austria but failed to find one of sufficient age and size. During the hunt I saw several young bucks and does, which made me want to return to hunt them. And I did, again to Austria. That particular hunt I was there primarily to hunt red stag on the Ruhdurshal Reserve on the Austria and Italy border. On that hunt as a guest of the Swarovski family to celebrate my wife's and my wedding anniversary that year I shot an ancient red stag. I, of course, hunted roe deer. Again I only saw young bucks, not yet old enough or of sufficient quality to shoot, looking for an older and bigger antlered buck.
Fast forward a few years later, several friends and I set up a hunt in Sweden with Scandinavian Prohunters booked through Patty Curnutte with The Global Sportsman (www.theglobalsportsman.com) at the annual DSC Convention and Hunting Expo (www.biggame.org). All of us, and especially me, developed a special friendship with fellow biologists, Stefan and Sofia Bengtssen, owners of Scandinavian Prohunters. The primary goal of our hunt was to take a good roe buck.  On that hunt with alternately Stefan and Sofia as my guide, we looked over, occasionally stalked, several really nice roe bucks, bucks had I been hunting on my own I would have shot. They were old and certainly big enough to fit within the management programs the properties were "under". But, I was told we were looking for a "better" buck.
We finally found a buck Stefan approved of feeding in a grassy field next to the bay that separates Sweden and Denmark. As we watched the buck bedded in tall grass next to a transmission tower. We put on a stalk, and I got to within about two-hundred yards of the bedded buck. All I could see was his antlers.
It took some doing, but we finally got the buck to stand up. When he did, it was one motion of laying, standing and running. I waited for him to slow down about three hundred yards distant. I shot him with my Ruger M77 Guide rifle in .375 Ruger, topped with a Trijicon variable scope and loaded with Hornady's 300-grain DGX ammo. At the shot the buck ran a tight circle and dropped. In my book there is no such thing as over-kill when it comes to caliber and rounds. I had used the same rifle/scope/ammo combination to shoot Cape buffalo and elephant!
My Swedish roe buck weighed fifty-pounds intact, and, had gold medal antlers. To me the entire experience was "Gold Medal"!
Meanwhile back in Spain… "Would it be possible for me to come back to hunt roe deer starting the fourth of April? Don't think I can get back sooner because of work stacked up while I was hunting ibex with you…" I asked of my outfitter/guide. Before he could answer, "I notice you have a rifle topped with a Trijicon scope and during an earlier conversation I also know you have some Hornady handloads. Could I use that particular rifle if I do return?"
Pedro quickly checked his calendar. Yes, he could hunt me the fifth, sixth and seventh for roe deer, but would then have to leave for another hunt. And yes, I could use his rifle. Before leaving for home I sent an email to TWG to book my flights from Texas to Spain to hunt roe deer. Travel with Guns Travel Agency (twg.travel) has long booked all my flights, international but also most domestic flights in the USA.
Soon as I returned from my initial trip to Spain I again took care of the proper gun permit required in Spain by contacting Spain's embassy in Houston, Texas.
I arrived in Madrid in the morning. Pedro and I cleared the proper gun paperwork and headed to the hunting area. On the way to our destination, we picked up the proper licenses and tags. I planned on taking two roe bucks. Properly licensed with tags as we drove toward where we would be "camped," Pedro suggested we drive through the hunting area to see which green fields were up and growing. The hay fields had been planted a couple of weeks earlier. They lay along and between creeks and woods. It was approaching noon when we got to the property.
"We seldom see roe bucks during mid-day," commented Pedro as we drove into the property.
"Interesting, because that is often when I see the biggest whitetail and sometimes mule deer bucks, during mid-day! This particularly when we have essentially no moon, or, when approaching and during full moon." In so saying I noted that night the moon would be full that night.
We had scarcely gotten onto the property when we spotted two roe deer feeding in the field to our left. We stopped the vehicle, dug through our luggage to find our binoculars. Pedro found his first. "While you're looking for binoculars, you should also find the rifle and ammo. I think one of those bucks is what you are looking for. The one on the right is an older buck with excellent antlers. The other buck is also a good one…" stated Pedro, surprised we were seeing deer at mid-day.
I took one look at the buck on the right and suggested to Pedro we plan a stalk. Unlike the many other hunts I have done over the years, this was a hunt without a cameraman.
Yeeehaaaawww! Finally, I was back to hunting! Please know there is "hunting" and "hunting with a cameraman." The two have very little in common!
A few minutes later I crawled into a solid shooting position using a tree fork for a rest. At my shot the buck dropped. At his side he was extremely handsome. We quickly tagged my buck and loaded him for the trip to our "camp", what would be described many places as a bed and breakfast. There in the back yard we took photos.
Later that afternoon I accompanied Pedro and a local landowner on a roe deer hunt. We looked over several bucks and stalked one. Unfortunately, the landowner did not connect with the long beamed buck.
That night we listened to the weather forecast…snow, deep snows possibilities, strong and cold winds starting at the morrow's noon. "Best take your second buck in the morning. If it starts snowing and icing, we will not be able to get to the hunting grounds…" Sound advice and well-heeded!
Morning broke gray, wet and "wintry." We soon spotted a long-beamed buck and stalked to within a hundred yards where I set up my shooting sticks and dropped the buck in his tracks! My combination of Hornady and Trijicon did me proud.
We hurriedly photographed my buck in the rain… "Larry, the forecast calls for heavy snow in our hunting area, as well as icy conditions. And, it's supposed to last for a week…. I suggest we get you to Madrid in a hotel next to the airport and you consider trying to get a flight back to the States unless you want to spend some time in the city." I enjoy traveling but spending time in big cities is not what I really like doing.
Back at the hotel, I sent and email to TWG. They responded within the hour having made the appropriate changes so I could fly back to Texas the next morning.
Recalling those roe deer hunts has me yearning to again go after roe deer. I shot a mountain red stag in Scotland a few years ago. While there I also hunted roe deer, but failed to find a suitable buck. Think I'll get in touch with Patty Curnutte and ask her to contact Stefan and Sofia to see if they have any roe deer hunting openings in Scotland….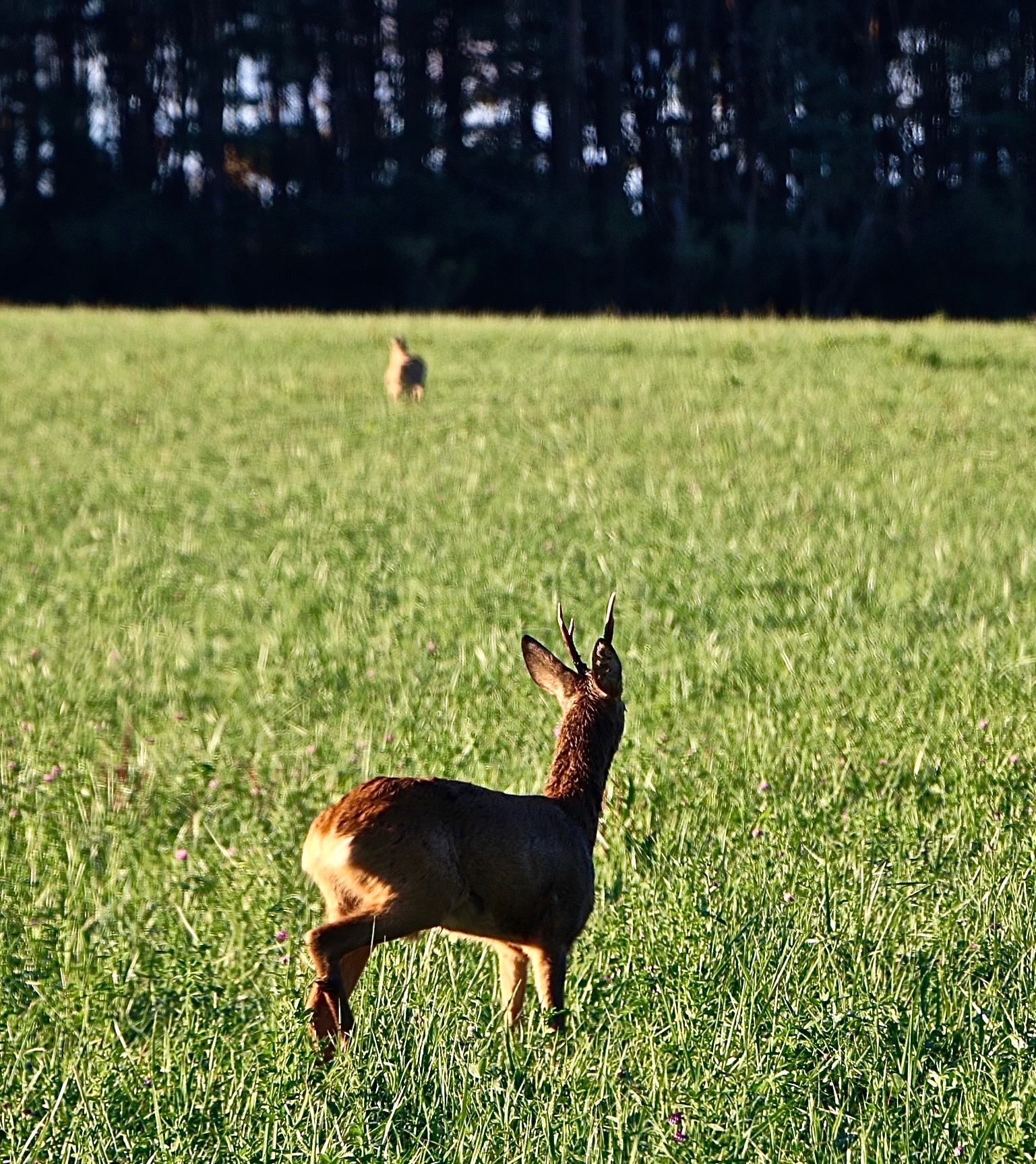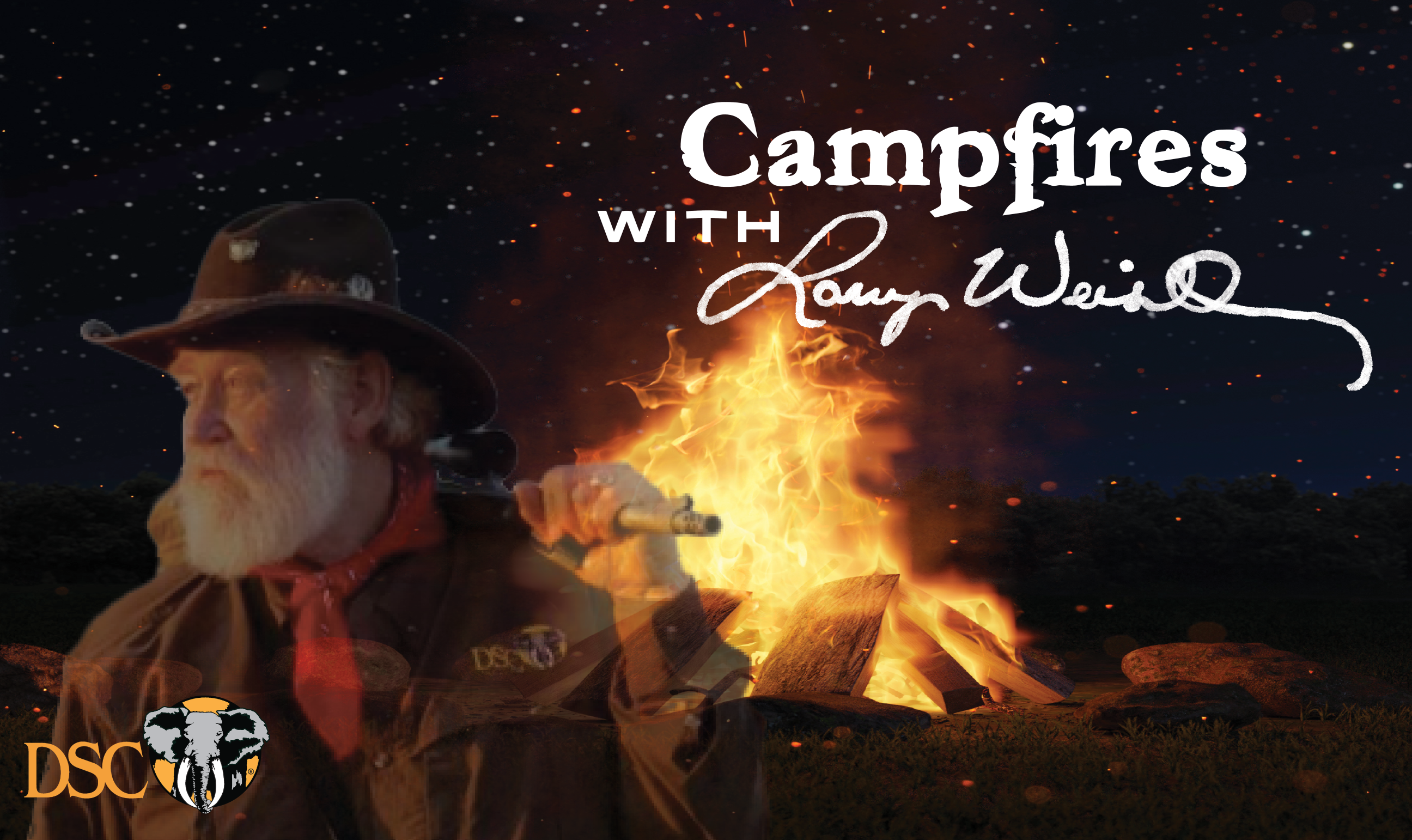 Regardless of what is going on in the world, there are always small things, of beauty and splendor, for us to enjoy, admire and appreciate!
If you haven't heard any of the "Campfires with Larry Weis