2023 Winner: Richard Childress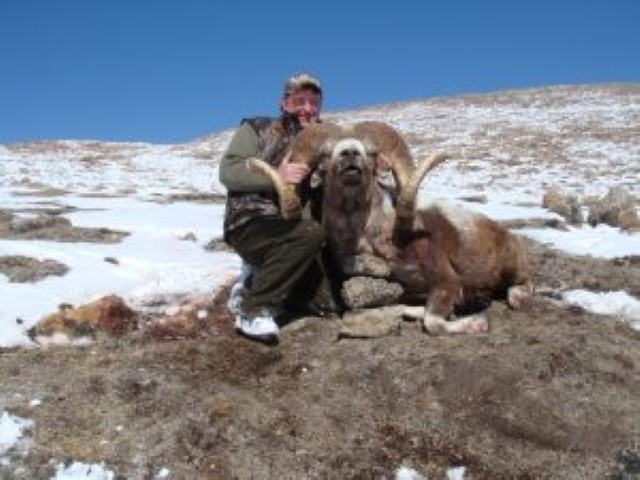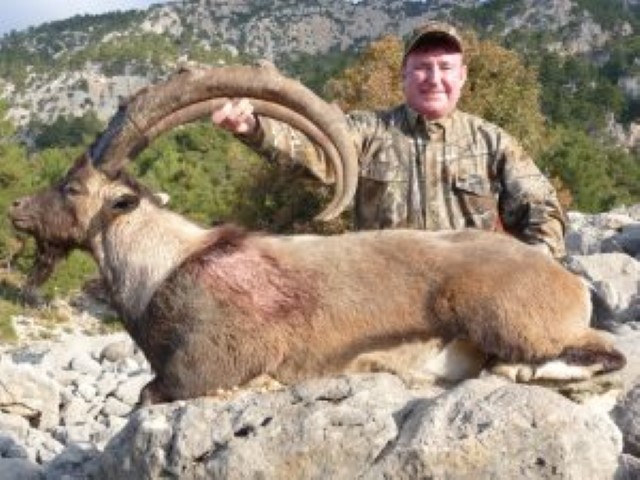 DSC is proud to announce Richard Childress as the 2023 Peter Hathaway Capstick Hunting Heritage Award winner. Childress, a NASCAR Hall of Famer, is a businessman, philanthropist and conservationist.
The Capstick Award commemorates the values of a great man whose love of hunting and respect for wildlife drove a legacy that ensured the conservation of our wildlife and natural resources. To pay tribute to Peter H. Capstick, award recipients have shown long-term support and commitment to our hunting heritage in various ways such as education, humanitarian causes, hunting involvement and giving.
Richard Childress is certainly a conservationist that honors that memory. As chairman and CEO of Richard Childress Racing, he leads one of the most storied teams in NASCAR, but Childress is as much about giving back to wildlife, hunting and fishing as he is about being a successful businessman.
As a Vice Chair on the Board of Directors at Congressional Sportsman's Foundation, Childress brings the same level of enthusiasm and dedication he brings to racing to ensuring the rights of hunters and anglers. His work with groups like the Rocky Mountain Elk Foundation and the North Carolina Wildlife Habitat Foundation, among many others, emphasizes his dedication to conserving wildlife wild places.
Childress is Chairman and CEO of Richard Childress Racing (RCR), a 17-time championship-winning organization. An independent driver who got his start in 1969, Childress climbed out of the seat in the 1981 season, handing over the driving duties to the late Dale Earnhardt. Together they made NASCAR history, winning 67 races, six Cup Series championships, and along the way established RCR as one of the premier teams in all of motorsports. Childress is also the proprietor of Childress Vineyards in Lexington, N.C., as well as the Yadkin River Angus cattle ranch.
Childress enjoys spending his free time outdoors and has been an avid hunter and angler since he was a child. Having traveled to many parts of the world, he became an activist for the conservation of our natural resources. He proudly supports many conservation organizations, including serving on several boards. During the NASCAR off season, Childress can be found hunting at his home in Montana or fishing at his Hampton Estate in Lexington, North Carolina.
Named after the well-known American author, the Peter Hathaway Capstick Hunting Heritage Award (PHCHHA) was first announced in Dallas, Texas, at DSC's Annual Convention in 2004. The award is presented each year by Peter's widow, DSC Life Member Fiona Claire Capstick.
Capstick's defense of the international big game hunting community and the role of hunting in the conservation of wildlife and its habitat made him a household name. The objective of this award is to bring honor and recognition to an individual, organization or group whose achievements reveal a sustained and significant contribution to the conservation of wildlife and its habitat. Additionally, the winner will have shown long-term commitment to our hunting heritage by pursuing that goal for the benefit of future generations.
The PHCHHA honors the memory of a great man whose writings captured his love of the hunt, his respect for and understanding of wildlife and wild lands, and also promotes the hunting legacy and conservation of our wildlife resources. 
Award criteria include active involvement in: education, hunting, conservation organizations, humanitarian causes, research, permanent endowments, and charitable giving. 
To nominate, a DSC member should send as much background on the nominee as they deem appropriate. All nominations should be received by August 25. 
The Peter Hathaway Capstick Hunting Heritage Award recipient will be announced and presented the award at an evening banquet during the annual Convention.