Mule Memories
[author] [author_image timthumb='on']https://www.biggame.org/wp-content/uploads/2019/10/untamed.png[/author_image] [author_info]Larry Weishuhn is a widely known writer, speaker, raconteur and world hunter. He co-hosts "DSC's Trailing the Hunter's Moon" on Pursuit Channel, CarbonTV and the show's YouTube Channel.[/author_info] [/author]
"Legs!" Said Ronnie West, "That's her name, borrowed her from a veterinarian friend near Truth or Consequences. Most sure-footed mule I've ever seen! Think you enjoy riding her!"
"She's surely a looker!" I replied, being a bit of a mule fancier. With a friend, I had at once owned a string of thirteen mules, for riding and packing. One of those mules could best be described as a blue roan in color, gorgeous! She, I called ST for Sweet Thing, was a do-everything mule. I could ride her in rough country, pack out the game with her, or while working cattle, including roping calves and dragging them to the fire to be branded. She was a sight to behold with a personality sweeter than a new girlfriend.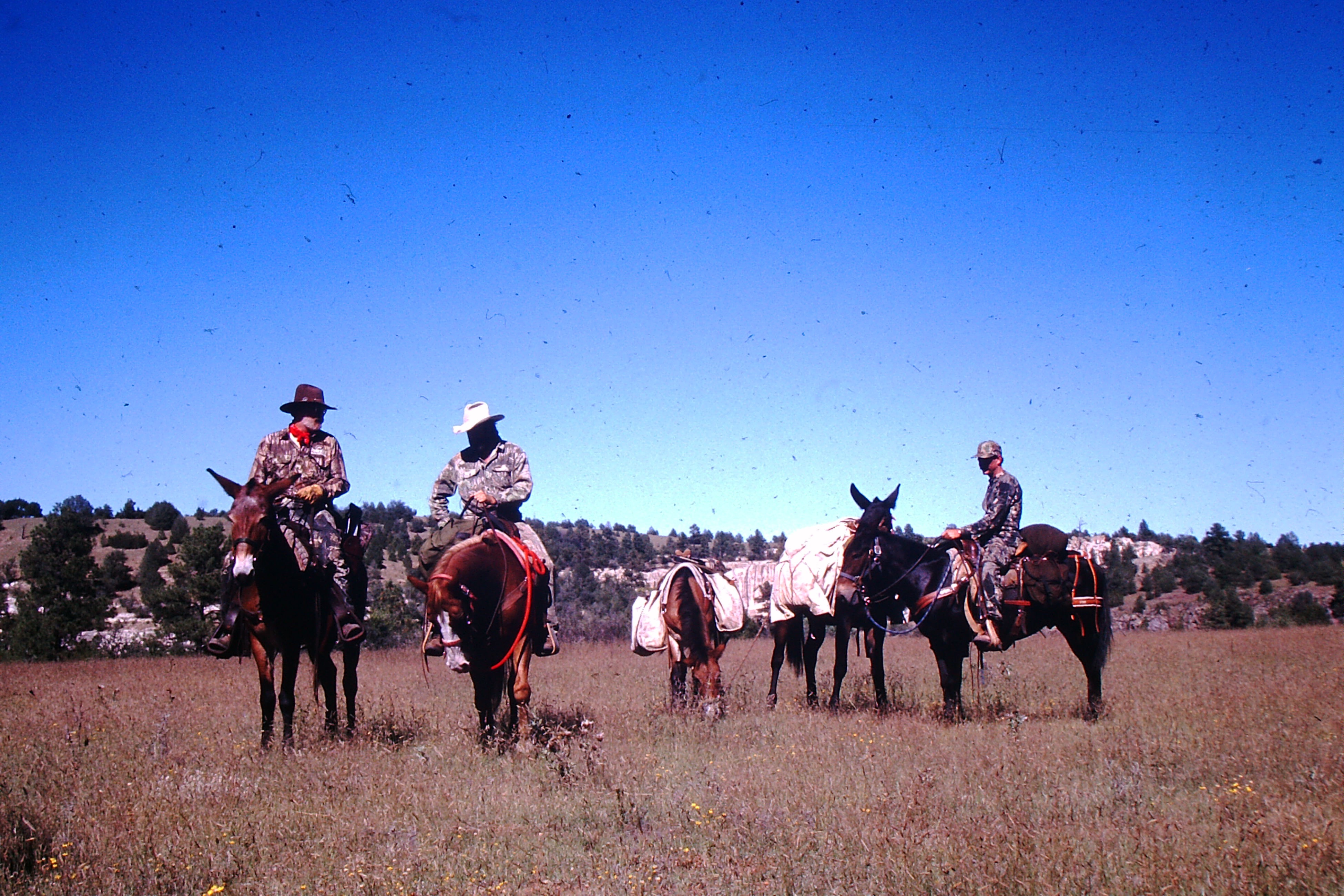 Lyndon, another one of my favorites was a beautiful golden palomino. He had the confirmation of his Quarter Horse mother. But his heart and attitude were as dark as he was handsome. Lyndon was not be ridden. He would buck until he threw whoever tried to ride him. If he could not buck you off, he would throw himself over backward. Put a pack-saddle on his back and he would pack out weight equal to his own and never through a fit or falter, or cause the slightest problem. But try to ride him. No way! When I first bought him I would try to stick with him when he bucked, which he did as soon as you were in the saddle. When he could not "pitch me off" he threw himself over backward. Pride finally stepped aside and I learned as soon as he started bucking I would simply step off of him. When I did he would stop bucking!
Still another of my mules, TJ, was handsome, tall, long-legged and surefooted! But, sometime between when I first time got into the saddle and just before at the end of the day when I was about to step off of him to pull off the saddle, he was going to buck and one never knew when that was about to happen. Again, first I thought I needed to ride him when he started bucking. Then again pride moved out of the way and at the first little "pitch or crow hop" I simply stepped out of the saddle. Soon as I did he quit bucking and would not again do so for the rest of the day. He did this, every time someone rode him. Outside of that little "malady" he was one of the best reining, easiest gate mule I have ever ridden.
Each of our mules had their own personality, likes and dislikes, rather not unlike some people I have dealt with over the years.
Ronnie, the owner of West Outfitting, back then hunted throughout New Mexico and parts of Texas for elk, mule deer and whitetails including in the Gila Wilderness in the "Land of Enchantment". One of the areas he hunted held some impressive mule deer, and that is how I happened to be hunting with him.
For four days Ronnie and I rode our mules through some of the most rugged and gorgeous rough mountains in southwestern New Mexico. Legs carried me places on her back that I would have questioned walking on my own two legs. I was truly impressed with her. She reminded of what it might seem like riding a big cat, one that carefully placed its feet, testing the footing before making a move forward. Slick rocks, narrow trails on sheer drop bluffs, deep mushy stream she took those and all other terrain and obstacles in style, never faltering.
Day five, we had ridden into a particularly rough area, downright spooky, but Legs had negotiated it all and never slipped or even seemed concerned. Finally, we reached an open area of soft, smooth, level ground which sloped gently downward on either side of the trail we were on.
I breathed a huge sigh of relief. Just then on this totally level ground Leg's left front leg stepped in front of her right. She started to stumble. As she did, I pulled hard on the reins to pull her head up, hoping to pull her out of stumbling. But I was too late! I held fast to the reins and pulled back. She continued stumbling, head going down between her knees. I was jerked forward over her now down-low head, catapulted out of the saddle and into the air. As I left the saddle I started laughing and continued doing so flying through the air until I landed with a solid thud, about fifteen feet in front of Legs. As I rolled over to look at her, I swear she rolled her eyes!
So much for sure-footed mules…but truth be known, I really miss my long-eared, iron-willed, four-legged friends!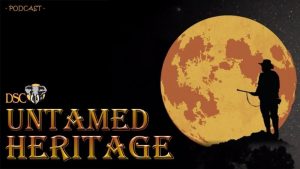 Regardless of what is going on in the world, there are always small things, of beauty and splendor, for us to enjoy, admire and appreciate!
Watch "DSC's Trailing the Hunter's Moon" TV show on our YouTube Channel, or on CarbonTV.
If you haven't heard any of the "DSC's Untamed Heritage" podcasts, visit blubrry.com/untamedheritage/ to listen to one of our dozens of podcast episodes.