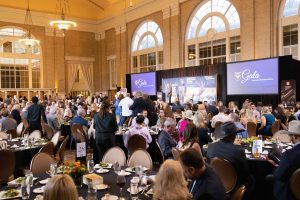 This past Saturday was a night to celebrate Conservation through Hunting at the Annual DSC Foundation Gala presented by Silencer Central
The overflow crowd arrived ready to support the DSC Foundation mission, turning vision into action by promoting science-based conservation, supporting sustainable use, and emphatically embracing the role of legal, regulated hunting.
And generously support they did.
The evening raised well over $1,000,000, besting all previous Galas. Funds raised will be distributed through DSC Foundation grants, which have totaled millions of dollars over the past few years. A full rundown of past year's grants can be found here.
The DSC Foundation Legacy Award was presented to John and Chrissy Jackson of Conservation Force for their outstanding contributions to worldwide wildlife conservation and education efforts.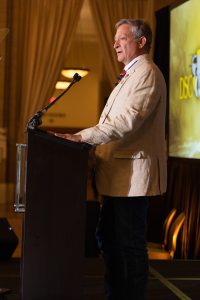 Tanzanian Professional Hunter Michel Mantheakis delivered the keynote address, giving an impassioned plea for the important role hunters play in conserving wild lands and wildlife around the world.
Another highlight of the evening was an auctioned bison hunt at Champion Ranch, with the winning bidder graciously allowed to shoot one of the incredible rifles in DSC Life Member Bill Jones' historic rifle collection.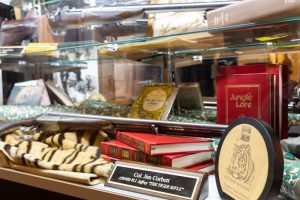 On display at the Gala were several of Jones' collection, including Teddy Roosevelt's .45-90 Winchester, Ernest Hemingway's .577 Wesley Richards, and Frederick Courtney Selous' .461 Gibbs, along with several priceless artifacts.
The DSC Foundation wishes to thank Brandon Maddox and his team at Silencer Central for again stepping up as the title sponsor of the Gala and their continued support of DSC and DSC Foundation.
Lastly, a huge thank you to all of the sponsors, donors, attendees, and volunteers, who made this special evening such a resounding success.  Thank you!