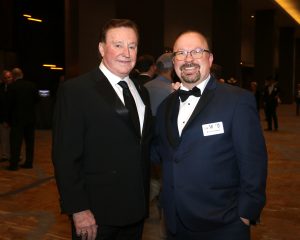 The Peter Hathaway Capstick Hunting Heritage Award for 2024 is open and accepting nominations.
Capstick's defense of the international big game hunting community and the role of hunting in the conservation of wildlife and its habitat made him a household name. The objective of this award is to bring honor and recognition to an individual, organization or group whose achievements reveal a sustained and significant contribution to the conservation of wildlife and its habitat. Additionally, the winner will have shown long-term commitment to our hunting heritage by pursuing that goal for the benefit of future generations.
Award criteria include active involvement in education, hunting, conservation organizations, humanitarian causes, research, permanent endowments, and charitable giving.
Last year's winner was Richard Childress. Past winners have included Bill and Suzie Brewster, Larry and Brenda Potterfield, Rob Keck, Mateus Mutemba, and Robin and Pauline Hurt.
To nominate, a DSC member should send as much background on the nominee as they deem appropriate. All nominations should be received by September 1.
Please send nominations to Conor@biggame.org.