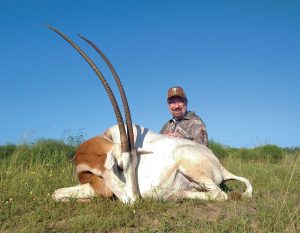 Brian Fienhold wears numerous hats at DSC for both DSC proper and the DSC Foundation, particularly in development of relationships with various outdoor companies.
Brian this week takes time to visit with Larry about some of the latest projects he has been involved in, including very special rifles from Weatherby made available only at DSC Chapter, and the DSC Foundation fundraisers', special "goings-on" with Silencer Central, both of which have come on board with DSC and DSCF as major sponsors.
Of course, no discussion with Brian could be complete without visiting about hunting and future hunting trips.
CLICK HERE to listen.
CLICK HERE to view on Youtube.