In years past Larry served as the Southwest Field Editor for "Deer & Deer Hunting" magazine a position he truly enjoyed. During his tenure there he wrote the now classic book "Hunting Mature Buck" and co-authored "Southern Deer & Deer Hunting" book with Bill Bynum. in this episode Larry visits with "Deer & Deer Hunting's" Dan Schmidt for an episode of their long-running podcast "Deer Talk Now", which is being shared with them for Larry's podcast.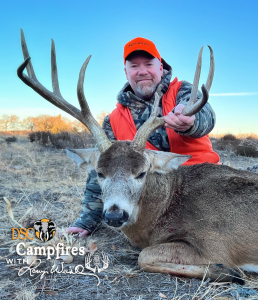 In the episode Dan questions Larry about many things that lead to his long career as a wildlife biologist turned outdoor writer and television personality.
CLICK HERE to listen to this episode.