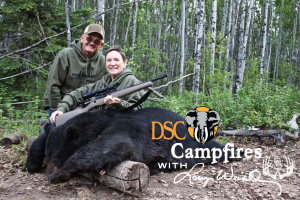 According to Wikapedia, Jerry Miculek is referred to as "The Greatest Shooter of All Times". Rightfully so, he holds numerous world speed shooting records but also hit a small target at 1,000 yards shooting a 9mm handgun, off-hand.
His doing so impresses me more than his world speed shooting records. Kay's father was Jimmy Clark, one of the world's best pistolsmiths and shooters. He taught his daughter early on how to shoot handguns and shoot them ultra accurately. She has collected many Gold and Silver Medals shooting in World IPSC competitions as well as in other handgun competitions. Jerry and Kay Miculek combined are without a doubt two of the world's best and most known and recognized shooters. In this episode we talk about a lot of things, but mostly not about shooting competitions and more about hunting, wildlife and growing up in the country!
Click here to listen.