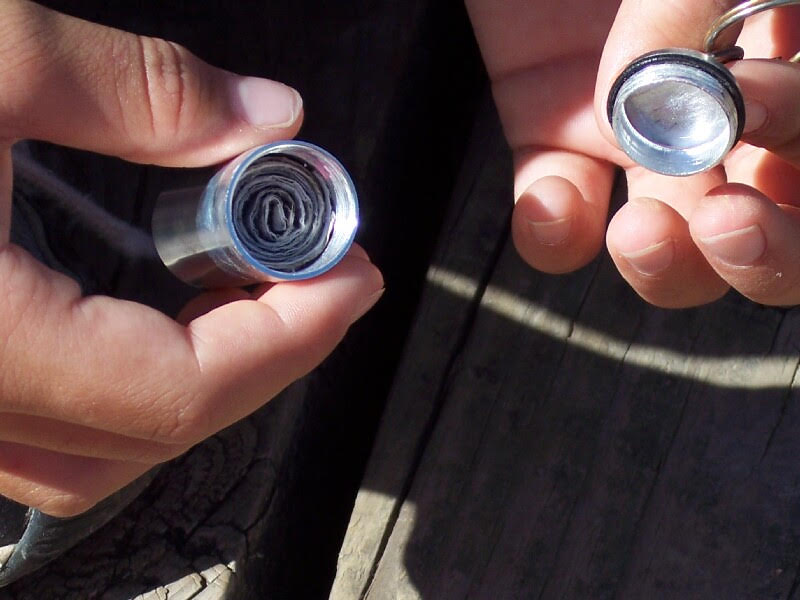 One sunny afternoon while exploring with my Mom and sister in our local park, something shiny caught my eye. Curious, I leaned down and peered through the boards of the old bridge and pulled up an unexpected find. Quickly, we opened the container and upon reading the note inside describing what we had found, we were hooked on geocaching! So excited at this find, we asked some of our Cub Scout friends if they knew about geocaching. Turns out, they did and were eager to share their love of the hunt.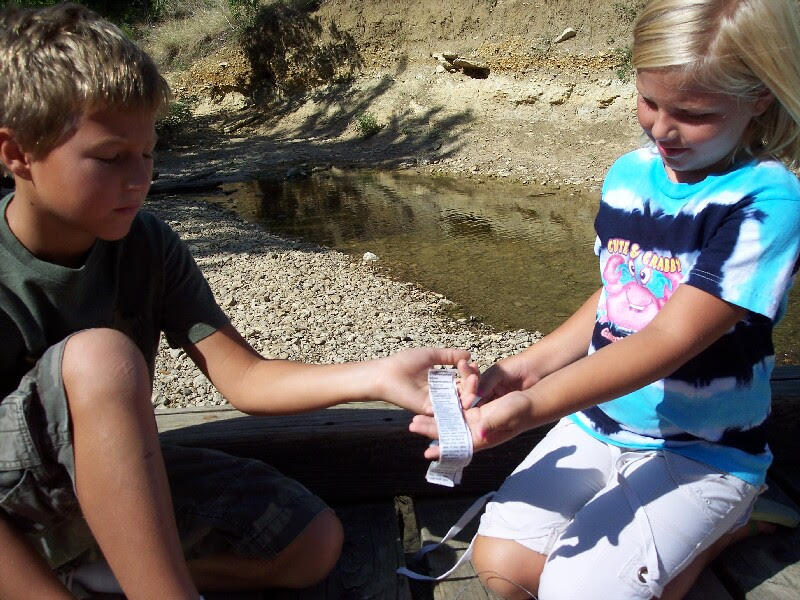 Geocaching is a worldwide GPS treasure hunt game open to all age groups! It is a fun outdoor family activity that gets you outside working together and provides a goal to reach while out on a walk, hike or bike ride. People all over the world hide containers across the landscape for others to find. Some are quite creative and super fun to search out. I have many fond memories as a kid, searching for geocache at every state park we camped out at as well as along road trip routes. Geocache are literally everywhere: city parks, city streets, cemeteries, landmarks, national parks and beaches.
The only equipment needed is a cell phone with the Geocache App and a pen. There is a free version and a premium version. Premium is only $29 per year and offers geocache you do not have access to with the free version. The app reveals the treasure map of hidden geocaches, which you can search for based on your location. It will show you the area, but then you must search for the treasure.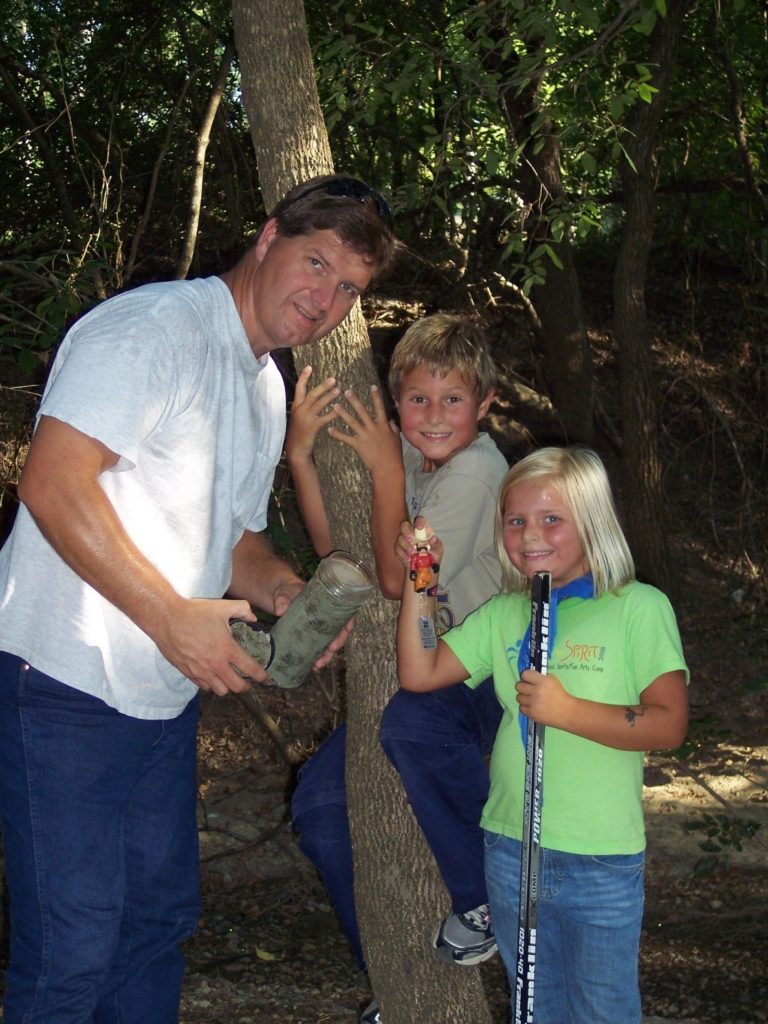 Ranging in size from a camera film canister to a large ammo can, the app will tell you the size of the geocache you are looking for, as well as hints and a history of those who have found the geocache. Once discovered, every geocache has a sign-in log to sign your name and date of the find. You also log your find in the app and a smiley face appears on your map of all the geocache you have found. Ammo cans are fun for kids to find because they usually have swag – little trinkets, toys, coins, etc. they can take. Geocaching etiquette says though, if you take swag, you must leave swag. Most state parks have park ranger place geocaches that typically are ammo can-size and have swag.
Geocaching is very nature-friendly, with rules to govern how folks hunt, to ensure they do not destroy property, and to encourage people to pick up trash along their hunting route.
For more information on how to get started, visit www.geocaching.com/play. You will be hooked too!
Happy hunting!
[author] [author_image timthumb='off']https://www.biggame.org/wp-content/uploads/2020/06/mitchell-blog.jpg[/author_image] [author_info]Mitchell Meyer is a college junior who was a DSC intern at the 2020 Convention. "I am currently a Junior at Stephen F. Austin State University studying forestry with an emphasis in wildlife management. Ever since I was a young boy, I have always loved the outdoors – from fishing and hunting to backpacking, hiking, geocaching and everything in between. Attending SFASU and majoring in Forestry seemed a natural fit. I serve as the Vice President for the SFASU Wildlife Society Student Chapter. I am also the treasurer of the SFASU Chapter of Ducks Unlimited and the President of the Timber-sports team at SFASU. During this past winter break, I had the honor to intern with the Dallas Safari Club during the 2020 Heritage Convention. It was an amazing experience. I learned so much and had the opportunity to meet many different people within the wildlife conservation and hunting community. This summer I am interning as a forestry/wildlife technician and I will also be working on a cattle ranch in Westlake, Texas."[/author_info] [/author]