It's All About Fawns
[author] [author_image timthumb='on']https://www.biggame.org/wp-content/uploads/2019/10/untamed.png[/author_image] [author_info]Larry Weishuhn is a widely known writer, speaker, raconteur and world hunter. He co-hosts "DSC's Trailing the Hunter's Moon" on Pursuit Channel, CarbonTV and the show's YouTube Channel.[/author_info] [/author]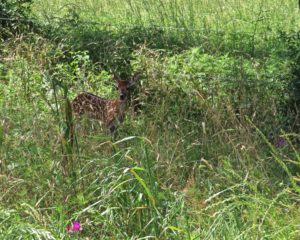 One of the first questions I ask landowners, outfitters and guides when I'm planning a hunt for whitetail deer is, "What was your fawn crop five, six and seven years ago?"  If the fawn crop was less than 40-percent (number of fawns divided by the number of does, in this instance 10 does raised 4 fawns) five, six and seven years ago, then there are likely very few older bucks in the herd. If that is the case, the chances of taking a mature buck is very low.
Since my personal primary criterion when it comes to hunting whitetails is taking a mature buck, if there were low fawn survival rates five to seven years ago, I'm going to be looking for another place to hunt America's deer.
Heading into the spring and summer whitetail fawns are "hitting the ground".  In certain parts of the whitetail's range, fawn are now being born, in other areas such as parts of the southeastern U.S. and the Brush Country of South Texas fawns will start being born in July and into September.  With that said, the reason the breeding season occurs where it does, when it does is so 7 ½ months later, fawns are born during the region's most nutritionally opportune times.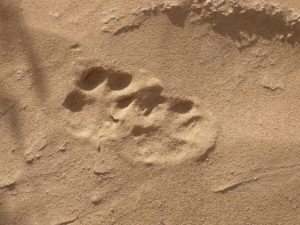 As a wildlife biologist one of the things I generally recommend, if you are trying to increase the fawn survival rates, is do some predator control (removing coyotes and, if legal, bobcats) the month of so before fawns are born.
To me, this means gathering together a few necessary items. Put your Ruger rifles topped with a Trijicon scope and shooting Hornady ammo to good use. And too, you'll need an effective predator call. Burnham Brothers Game Calls has recently introduced a revolutionary new unit that has been in the making for several years and creates sound the pitch of which will take other call companies years to duplicate. For information about this new call, please visit www.burnhambrothersgamecalls.com.  Having hunted with this new electronic call, thanks to Gary Roberson, I can attest to its value and effectiveness.
And of course, anything we can do to improve the habitat for deer is good too. Remember to keep an emphasis on spring and summer nutrition to not only increase antler and body size, but also encourage fawn survival, insuring an abundance of bucks, mature bucks, in the future.
It all starts with fawns! Do what you can to help them survive.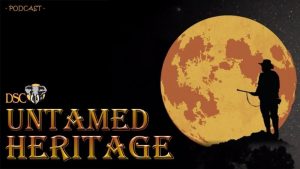 Regardless of what is going on in the world there are always small things, of beauty and splendor, for us to enjoy, admire and appreciate!
Watch "DSC's Trailing the Hunter's Moon" TV show on our YouTube Channel, or on CarbonTV.
If you haven't heard any of the "DSC's Untamed Heritage" podcasts, visit blubrry.com/untamedheritage/ to listen to one of our 30 podcast episodes.