Handgun Hunting Basics
Chapter 1
[author] [author_image timthumb='on']https://www.biggame.org/wp-content/uploads/2019/10/untamed.png[/author_image] [author_info]Larry Weishuhn is a widely known writer, speaker, raconteur and world hunter. He co-hosts "DSC's Trailing the Hunter's Moon" on Pursuit Channel, CarbonTV and the show's YouTube Channel.[/author_info] [/author]
"And pray tell, what are you going to do with that little toy?" questioned a grizzled guide when I pulled a Ruger Super Blackhawk Hunter .44 Mag revolver, topped with a 2.5-7x long-eye relief variable scope from my bag. "You here to play cowboy or hunt?" He laughed. Others, who gathered around the ranch's shooting bench in preparation to make certain their rifles were still properly sighted snickered.
"Good Lord willing and I do my part, I plan on shooting the biggest buck taken this hunt." I replied, smiling. My questioner, then guffawed out loud.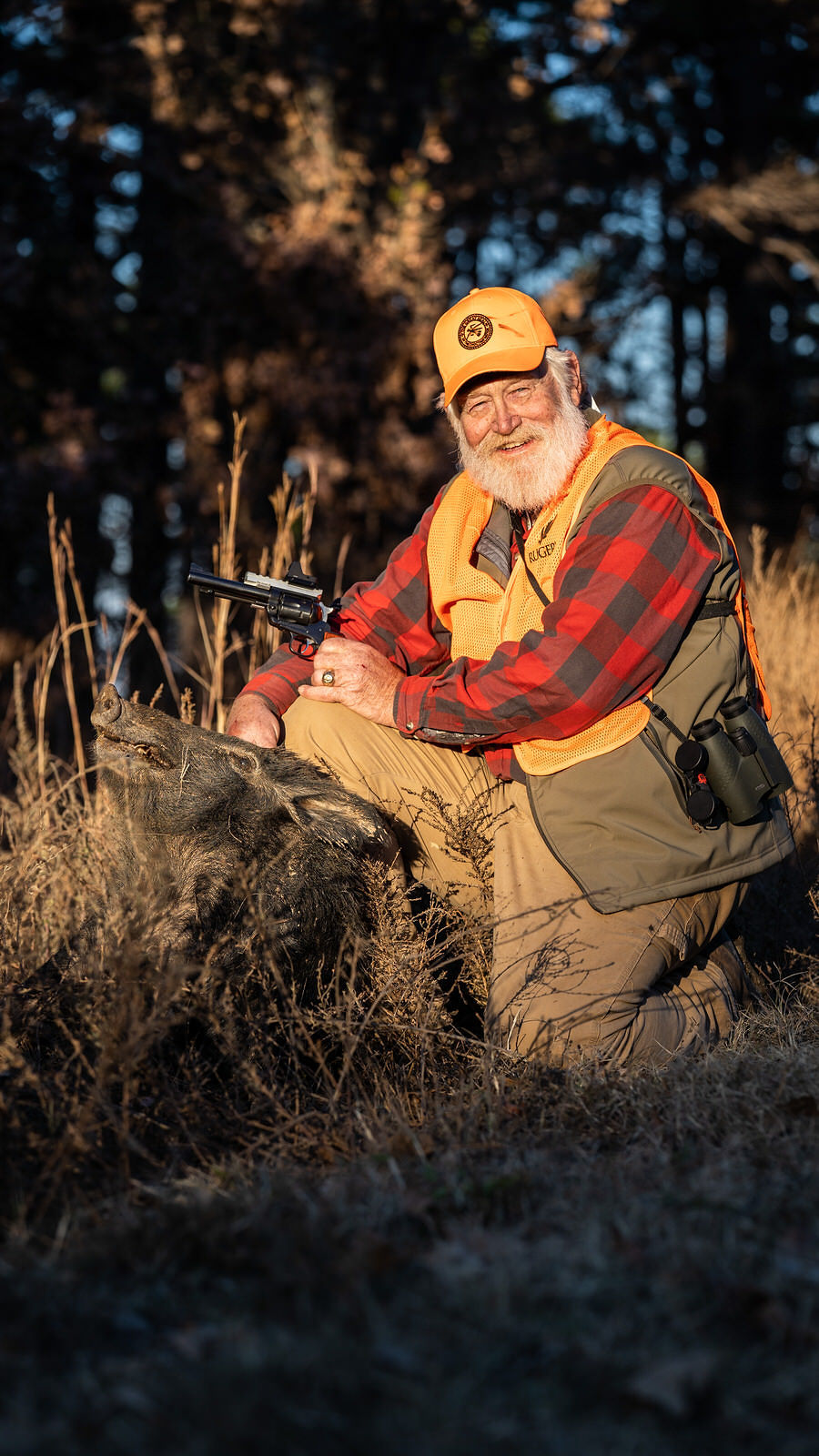 I was second to last of the group of eight to shoot. I loaded a full complement of 6 Hornady 240-grain XTP rounds. Using a sandbag to create a solid rest, I cocked the hammer and fired at the 100-yard target. My first shot was about a half inch high of the "X-ring." I immediately cocked the hammer again, and when "things" lined up, shot a second time. It printed to form a figure "8" with the first one. In rapid succession I shot the other four rounds. All grouped within a 1.5-inch group. The best three shot group shot by those shooting long guns had been about 2.5-inches.
I turned to watch the guide who was looking at my 6-shot group through his spotting scope. Turning toward me with a raised eyebrow, "Maybe I misspoke a bit about you and your handgun."
"Like any other firearm, the bullet goes where the barrel is pointed when the trigger is pulled!"
Later that trip, I shot a typical that would be a B&C record book contender if I decided to enter it. And it was the biggest buck taken during that hunt.
Handguns such as Ruger's Blackhawks (single action) and Redhawks (double action) chambered in .44 Mag or something of similar "size" with excellent ammo produced by Hornady are indeed worthy of use for hunting big game species.
During the next two or so of our visits, I will discuss hunting with handguns, from action, calibers, ammo, sights and appropriate distances.
In getting started I would suggest beginning with shooting a revolver a single-action, meaning the hammer has to be cocked before the trigger can be pulled and firing pin striking the cartridge. I would further suggest starting with a .22 rimfire; ammunition is readily available and not very costly, which allows for a lot of shooting to become familiar with a handgun and learning how to shoot it accurately, while also having fun. My suggestion? A Ruger Wrangler, reasonably priced, accurate and fun to shoot, but one that simply has  "iron or open sights" amounting to a notch in the receiver and a bladed front sight. Great way to start learning how to shoot a handgun. Too, recoil and muzzle blast from a .22 rimfire is very "tame."
These days I see a fair number of people hunting with semi-auto pistols chambered for 10mm or larger. Me? I prefer hunting with revolvers over semi-autos, a personal preference. But, both shoot accurately and are available in chamberings sufficient for hunting. Me? I "feel" like I have more control over a revolver, as compared to a semi-auto. Too, a quick glance at a revolver tells me whether the handgun is cocked and ready to fire, or, the hammer is down indicating it is on "safe."
In the next installment, we will visit about the caliber and round selection for hunting deer-sized and larger big game.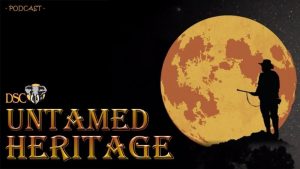 Regardless of what is going on in the world, there are always small things, of beauty and splendor, for us to enjoy, admire and appreciate!
Watch "DSC's Trailing the Hunter's Moon" TV show on our YouTube Channel, or on CarbonTV.
If you haven't heard any of the "DSC's Untamed Heritage" podcasts, visit blubrry.com/untamedheritage/ to listen to one of our 30 podcast episodes.