A Year Ago – April 2019
[author] [author_image timthumb='on']https://www.biggame.org/wp-content/uploads/2019/10/untamed.png[/author_image] [author_info]Larry Weishuhn is a widely known writer, speaker, raconteur and world hunter. He co-hosts "DSC's Trailing the Hunter's Moon" on Pursuit Channel, CarbonTV and the show's YouTube Channel.[/author_info] [/author]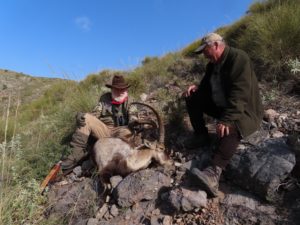 Do you remember where you were a year ago in April?  I was in Spain hunting roe deer with Pedro Alarcon's La Pedriza set up for me by Scott Kendrix with Global Pursuit.  I had hunted with Pedro for Beceite and Sierra Nevada ibex in mid-March. Loved Spain so much I returned for roe deer in April.
Roe deer have fascinated me from when I was "a flad in short britches". My first hunt for Europe's diminutive version of our whitetail occurred in England years ago with Merwin Manningham Buller stalking the same paths as those followed by the knight of Castle Corfe. I shot two bucks, one an absolute monster. Realize a big roe deer will weigh 50 or so pounds, have three points per side antlers with main beam length of 8 to 10 or so inches. Fabulous fun.
Years later hunting Sweden with Scandinavian Prohunters I shot another outstanding roe buck. Then came Spain in April 2019.
Spanish Customs cleared, we headed to Pedro's favorite roe deer areas.  "We will check fields for green growth before going to the lodge and eating."
"Ever see any bucks at midday?"  Pedro smiled. I explained some of my best whitetails had been taken during the noon hours.  Twenty minutes later, high noon, we pulled to the edge of a long grassy field.  Two good bucks fed along the edge. I was still in street clothes. We had to uncase my Ruger No. 1, .275 Rigby topped with a Trijicon locked in my gun case, then dig my 140 grain Soft Point Hornady ammo out of my travel bag.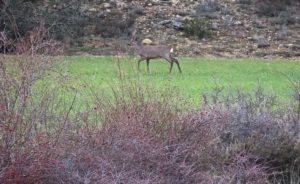 After a 400 yards stalk, we cut the distance to 125. From shooting sticks I shot my first Spanish roe buck, a handsome, grayer than other roe deer I had taken, massive antlered typical 3×3. I was thrilled.
My second buck, a tall 3×2 came the following morning in driving rain. That night I was back in Madrid. I would have loved to have extended the trip to a month, but unfortunately previously scheduled engagements prevented me from doing so.
Once Covid-19 passes I will return to Spain for more roe deer hunting and a Ronda ibex.  If Spain is in your future, and it should be, go to www.trailingthehuntersmoon.com to contact Global Pursuits and learn more about Spain and La Pedriza!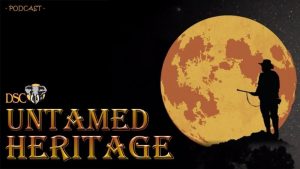 Regardless of what is going on in the world there are always small things, of beauty and splendor, for us to enjoy, admire and appreciate!
Watch "DSC's Trailing the Hunter's Moon" TV show on our YouTube Channel, or on CarbonTV.
If you haven't heard any of the "DSC's Untamed Heritage" podcasts, visit blubrry.com/untamedheritage/ to listen to one of our 30 podcast episodes.