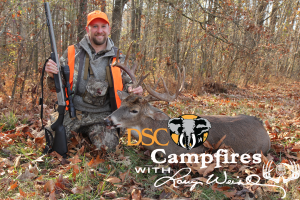 Outdoor writer, editor, "catfish noodler" and always a consummate hunter conservationist Will Brantley is one of the outdoor world's stalwarts, but also a continually rising star. During the past several years Will has served many capacities in outdoor publications from free-lance and staff writer, including currently serving as the Hunting Editor for Field & Stream magazine. He has been and continues to be a staff and freelance editor as well, being both in the forefront and background.  
I had the opportunity to catch up with Will while he and I were on a black bear hunt in far northern Alberta. No doubt you'll truly enjoy and appreciate his thoughts on numerous hunting and outdoor topics.
CLICK HERE to listen.